This site is operated by Mongoose Atlantic Inc as a promotional vehicle for select advertisers.
It does not constitute an endorsement by NEWSWEEK and no endorsement is implied.


11th Mar, 2011 | Source : Graduate Management Admission Council
Those graduating from business school in 2010 approached the job search more flexible about industries, work locations and salaries. And casting a wider net paid off for them: Out of 824 class of 2010 alumni surveyed in September in the Graduate Management Admission Council's Alumni Perspectives Survey, 88 percent were employed, up four percentage points from the class of 2009, surveyed a year before.
Read more


8th Oct, 2010 | Source : Graduate Management Admission Council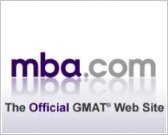 Traditional wisdom says that business school applications go up as economic conditions weaken, as people seek more education and avoid a tough job market. But as economies worldwide continue to struggle, The Graduate Management Admission Council's 2010 Application Trends Survey presents a more complex picture of business school application trends.
Overall, out of…
Read more

12th Aug, 2010 | Source : Graduate Management Admission Council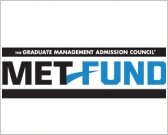 If you've got a great idea that would improve graduate business education, the Graduate Management Admission Council wants to hear it. Your three-paragraph idea could win you $50,000.
GMAC's Management Education for Tomorrow Ideas to Innovation (I2I) Challenge will award $250,000 for the top 15 ideas to improve graduate management education, and then spend up to $10 million…
Read more

Posted by
alawode taiwo
on 25th Aug 2011 05:59
leadership
wow, dis is a great write up which gives inspire one to be a great leader and know what it takes to..
Posted by
Asset Leasing
on 6th May 2011 03:53
Nice
Nice programs you offer! I will suggest it to my friends, surely they will love your programs too..