This site is operated by Mongoose Atlantic Inc as a promotional vehicle for select advertisers.
It does not constitute an endorsement by NEWSWEEK and no endorsement is implied.


21st May, 2009 | Source : Newsweek Showcase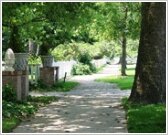 Individuals who plan to relocate to a small town for their retirement years certainly have a wide selection of choices in Maryland. In fact, there has been a growing number of quality age-restricted retirement communities for active adults in almost every section of the state. However, for anyone whose idea of the perfect retirement demands a sense of adventure and discovery, no area may be as suitable as the shores of Maryland's Chesapeake Bay.
Nestled in among the far-reaching Eastern shoreline of this vast waterway, with its numerous tributaries and inlets are a score of quaint village seaports that offer a sense of history and a challenging invitation to the experienced sailor. Here are ports of call that have been home to generations of sailors and fishermen dating back to the 17th century. Places with names like Chestertown, Queenstown, St. Michaels, Oxford and Easton continue to attract those looking for quiet charm, fresh air, summer breezes, and clean water. Boaters, summer residents and weekend visitors are now being joined by retirees seeking to escape the hustle and bustle of city life and longing for a place enjoy the tranquility of the water, whether it be on the soaring waves of the Bay or a quiet inlet for a morning of fishing.
Read more