This site is operated by Mongoose Atlantic Inc as a promotional vehicle for select advertisers.
It does not constitute an endorsement by NEWSWEEK and no endorsement is implied.


21st May, 2009 | Source : Newsweek Showcase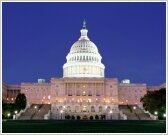 For some, retirement is seen as a time to re-energize their lives and, possibly, an opportunity to embark on a new and different chapter in their lives. For such adventurous souls, the Olympic Peninsula, perched along the extreme northwest tip of Washington, may seem quite enticing, though for others not filled with this wanderlust, it may appear to be too remote and too far removed from their familiar surroundings.
This expansive stretch of towering forests and snow-covered mountain peaks features an eclectic array of small port towns and tourist villages that are collectively attracting a broad spectrum of retirees from across the U.S., drawn in search of an interesting and exciting lifestyle. Here, across the northern rim of the Peninsula, they have found an abundance of spectacular scenery and a seemingly endless array of outdoor recreational choices. Settling in such places as Port Townsend, Port Angeles and Sequim, these retirees have access to an exciting mix of cultural and recreational activities.
One of the more picturesque and interesting places to retire in the Peninsula is the historic port town of Port Townsend, an enclave with a collection of buildings noted for their Victorian architecture and with a people known for their independent spirit and artistic drive. Overlooking the Puget Sound and sitting in the shadow of the Olympic Mountains looming to the southwest, this historic port attracts newcomers drawn by the mild climate, scenic natural beauty and diversity of cultural activities and festivals.
Read more