This site is operated by Mongoose Atlantic Inc as a promotional vehicle for select advertisers.
It does not constitute an endorsement by NEWSWEEK and no endorsement is implied.


21st May, 2009 | Source : Newsweek Showcase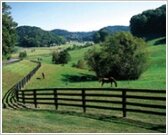 Tennessee has long been popular as a vacation destination, but, recently, more and more people are discovering that its mountains and lakes, mild climate, affordable housing, and the absence of an income tax make it a great place for retirement living. With a diverse and beckoning landscape ranging from the towering peaks of the Great Smoky Mountains in the east to the meandering waters of the mighty Mississippi River along its western border, Tennessee offers a unique blend of culture and tradition.
Anyone moving to Tennessee quickly becomes acutely aware of these historical influences. They are readily apparent in the rich and varied musical lineage, reaching from the bluegrass and folksongs of the mountains and extending to the country music of Nashville and the soulful blues of Memphis. Together with a deep appreciation for traditional arts and crafts, such factors add up to a lifestyle that provides a constant stream of entertaining attractions and events.
Combine these ingredients with the natural recreational opportunities to be enjoyed in Tennessee's great outdoors... its majestic mountains, network of wilderness areas and vast network of lakes and waterways... and one quickly realizes the potential for an exciting and adventure-filled retirement in this beautiful state.
Read more