This site is operated by Mongoose Atlantic Inc as a promotional vehicle for select advertisers.
It does not constitute an endorsement by NEWSWEEK and no endorsement is implied.


7th Mar, 2012 | Source : Matthew Bellotti
Around one in three small businesses fail within a year. For franchises it is a mere one in twenty. About 40% of retail sales are accounted for by franchises. Put simply, franchising is a smart way to establish your own business.
Read more


15th Apr, 2010 | Source : WSI Internet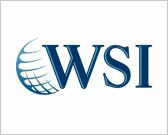 In the January 2005 issue of Entrepreneur magazine, WSI Internet Consulting and Education was once again awarded the distinction of the world's #1 Internet Business Franchise and saw its overall rank jump a record 70 spots, to #53 in the prestigious Franchise 500. This was not surprising to industry insiders as WSI has been ranked #1 for…
Read more

1st Apr, 2010 | Source : M Yeomans
FRANCHISING
The term 'Franchising' describes a business model where a 'franchisor' licenses trademarks and established methods of doing business to a 'franchisee' in exchange for a recurring payment plus a percentage of gross sales or gross profits and annual fees. Advertising, training, and other support services are commonly made available by the franchisor licensing the 'chain store' or…
Read more

Posted by
Don S
on 17th Mar 2012 07:24
new
BedBug Chasers is franchising I've been told, very low upfront costs with a through the roof ROI,..
Posted by
Tank Draper
on 27th Sep 2010 08:42
Fascinating Read
Wow, what a read..