This site is operated by Mongoose Atlantic Inc as a promotional vehicle for select advertisers.
It does not constitute an endorsement by NEWSWEEK and no endorsement is implied.


21st May, 2009 | Source : Newsweek Showcase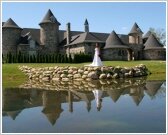 Given Michigan's reputation as a land of cold, harsh winter weather, it is safe to assume that it will never be a destination of choice for retirees desiring to live in a warmer, more hospitable climate normally associated with the Sun Belt states. While the number of seniors migrating to Michigan to spend their retirement years may be minimal, there are obviously substantial numbers, in fact the vast majority of Michigan residents, who, upon retirement, choose to remain here, either to take advantage of the affordable cost of living or remain close to family and friends.
Of course, there are many others who elect to forsake the ice and snow of winter and migrate to retirement choices where winters can be enjoyed on the golf courses or along ocean beaches. But for those who do elect to retire in Michigan, there are a number of highly desirable places to live.
In fact, in recognition of the tremendous demand for retirement living in Michigan, Del Webb Communities, the nation's largest developer of active adult communities, is building two new complexes in the State, Bridgewater, in the Brownstown Township south of the city, and Grand Reserve, in Grand Blanc, an hour's drive from Detroit, Ann Arbor and Lansing. Although only a small town of about 8,700 residents, Grand Blanc offers a wide variety of dining, shopping and entertainment and excellent medical care. Its quality lifestyle is further enhanced by several choice recreational facilities, including seven golf courses. Also, Sunrise Senior Living, a major operator of assisted living facilities has seventeen such residences located throughout Michigan.
Read more