This site is operated by Mongoose Atlantic Inc as a promotional vehicle for select advertisers.
It does not constitute an endorsement by NEWSWEEK and no endorsement is implied.


1st Apr, 2009 | Source : Medical Device Manufacturers Association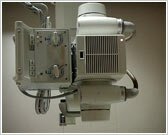 Millions of Americans have benefited from the technological innovations developed by entrepreneurial medical device manufacturers. In most cases these breakthroughs are a result of close collaboration between physicians and engineers working together to enhance the quality of care for patients. For more than 15 years the Medical Device Manufacturers Association (MDMA) has been the unified voice representing these research-driven medical technology companies in Washington, DC. MDMA has sought to improve the quality of patient care by encouraging the development of new medical technology and fostering the availability of innovative products in the marketplace on behalf of its nearly 200 member companies.
The Food and Drug Administration has stated, "the pace of medical invention is accelerating, inspiring hope for better clinical outcomes with less invasive procedures and shorter recovery times, all in lower cost settings."* MDMA member companies are at the forefront of these innovations, developing life-sustaining and life-enhancing therapies. In addition to developing products that are more effective and less invasive, medical technology companies ...
Read more