This site is operated by Mongoose Atlantic Inc as a promotional vehicle for select advertisers.
It does not constitute an endorsement by NEWSWEEK and no endorsement is implied.


21st May, 2009 | Source : Newsweek Showcase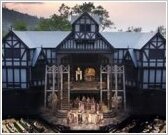 At the top of the list for many is Ashland and Medford, its nearby neighbor. A small city with a population of 20,000 located in the southwest corner of the state just across the California border, Ashland has garnered national acclaim for its cultural and artistic attractions. The home of the annual Oregon Shakespeare Festival, Ashland hosts an eight-month long schedule of theatrical presentations that draw thousands of visitors each year. Coupled with the Britt Festivals, an outdoor musical event that presents nationally known musical performances of every genre from June through September, and the Medford Jazz Festival, an October event; Ashland is a hotbed of cultural activity that may be unmatched by any other small community in the U.S.
Mild weather, small town atmosphere and a diverse mix of recreational and cultural diversions add up to an attractive and exciting lifestyle, one that has results in the Ashland/Medford area often being proclaimed among the best places to retire by several publications.
Only ten miles apart, these two communities are in the center of a natural paradise surrounded by the Siskiyou Mountains to the west, Mt. Shasta to the east, and close to the Rogue and Klamath Rivers. Ashland, itself, is an extremely pedestrian-friendly city, with Lithia Park's 100 acres of open, green space in the center of town and miles and walking and biking trails extending in several directions.
Read more