This site is operated by Mongoose Atlantic Inc as a promotional vehicle for select advertisers.
It does not constitute an endorsement by NEWSWEEK and no endorsement is implied.


21st May, 2009 | Source : Newsweek Showcase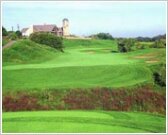 As a potential retirement destination, Illinois is generally not thought of in the same terms as such states as Florida, Arizona or the Carolinas. Yet, many seniors find sufficient reason to make Illinois their destination of choice for retirement living. With an interesting balance of rural areas, smaller mid-sized cities, vast suburbs and the great metropolis of Chicago among their available options, retirees, particularly those already residing in the state, often find that staying close to their existing home is preferable to and usually more affordable than moving to the Sun Belt. And the fact that families and friends are still close by and readily accessible is a significant factor for many.
Developers of retirement communities have already recognized the size of the potential retirement market in a state that ranks as the nation's fifth largest population, and in recent years, have aggressively pursued the construction of a number of residential communities specifically targeted toward the active adult market. The majority of these have been located in the numerous suburban towns of the vast Chicagoland area, small towns such as Hoffman Estates, Elgin, Mundelein and Shorewood. And in Huntley, Del Webb Communities, a major national developer of adult residential villages, is building a master-planned community for active adult living that, when completed will have 6,000 homes, the largest such project in the Midwest.
Read more