This site is operated by Mongoose Atlantic Inc as a promotional vehicle for select advertisers.
It does not constitute an endorsement by NEWSWEEK and no endorsement is implied.


25th Nov, 2009 | Source : www.carf.org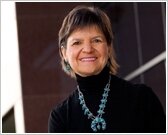 It's promoted as the season of joy and appeals to all of our senses: We see sparkling lights, breathe in the aromas of savory foods, watch friends and families happily gathered around fireplaces or dining room tables, listen to songs extolling wonder and peace, and, of course, fend off a barrage of messages telling us that our loved ones will enjoy an even merrier season if we buy them expensive gifts.
With so many stimuli competing for our attention, the feeling of losing control is a natural reaction. How can we keep the holidays from becoming a season of stress?
Stress is the body's response to any perceived threat or danger. Our reactions to stress are learned responses. In many cases, we react to stressful situations by indulging in quick, pleasurable activities, such as reaching for chocolate. Weaning yourself from unhealthy habits can be relearned in steps, such as eating a "fun size" candy bar instead a full box of chocolates.
Read more


19th Oct, 2009 | Source : Susanne Matthiesen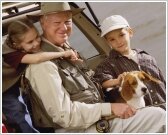 As an increasing number of baby boomers enter retirement, the need for home and community services is escalating. Indentifying the options available and methods for payment will be critical for adults to continue enjoying an independent lifestyle for many years to come. The key is early planning to maintain your independence!
What are…
Read more

14th Sep, 2009 | Source : Susanne Matthiesen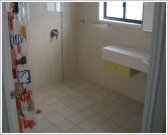 Maintaining independence is often linked in people's minds to their sense of dignity and self-worth, especially as they age. "Minimizing our reliance on others can become a priority," says Dr. Brad Fain, principal research scientist with the Georgia Tech Research Institute (GTRI).
Fortunately, home builders, interior designers, and manufacturers are addressing this priority…
Read more

Posted by
Patricia Moss
on 21st May 2011 23:05
resident
We found paradise in Tarboro, NC. The housing prices are as great as the climate and the people are..
Posted by
janice
on 19th Jan 2011 09:29
breast cancer yoga specialist
which of these communities has the most sunshine?