This site is operated by Mongoose Atlantic Inc as a promotional vehicle for select advertisers.
It does not constitute an endorsement by NEWSWEEK and no endorsement is implied.


23rd Jun, 2010 | Source : National Stroke Association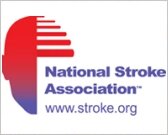 Many companies and organizations treat employees to summer Fridays, allowing them to leave work early and head out to enjoy the weather, run errands or spend extra time with family. With so many easily managed risk factors for stroke, what better opportunity for yourself or your spouse or family members to reserve some time for a yearly doctor's visit?
Anyone can have a stroke no matter your age, race or gender. But, the chances of having a stroke increase if a person has certain risk factors, or criteria that can cause a stroke. The key to stroke prevention is early detection and treatment of risk factors such as high blood pressure, high cholesterol and diabetes.
Read more


3rd Feb, 2010 | Source :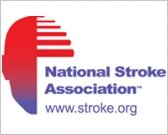 For many people, the winter months are often the hardest to remain motivated about our commitment to regular physical fitness. Most people associate becoming more physically active with losing weight, but it can also prevent stroke, the third leading cause of death. In some cases, studies have shown that regular physical activity (five times a week) can…
Read more

16th Dec, 2009 | Source : National Stroke Association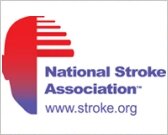 Cold winter months can trigger pain issues for people with old injuries. But, for many people, including stroke survivors, pain can be constant no matter what time of year.
Each person feels pain differently. Damage to the brain due to stroke can sometimes make the sense of touch hurt. Pain can result from…
Read more

Posted by
maryc
on 29th May 2012 11:47
senior citizen
I know what George is going thru because I have the tightness too..
Posted by
George
on 24th May 2012 10:55
stroke pain
I have pain on my right side only. It just feels that somebody has a blood pressure cuff and the..