This site is operated by Mongoose Atlantic Inc as a promotional vehicle for select advertisers.
It does not constitute an endorsement by NEWSWEEK and no endorsement is implied.


7th Apr, 2009 | Source : newsweekshowcase.com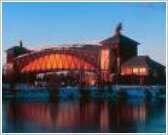 History
Founded in 1854 by land speculators, Omaha was incorporated as a city in 1897. Omaha, named after an American Indian Tribe, means "those going against the wind or current"- Access Genealogy Indian Tribal Records. Omahans continue to live up to the name.
Historic Sites
-Fort Omaha is best known as the site of the famous Trial of Chief Standing Bear, where Native Americans won the legal right of habeas corpus.
-Boys Town, the historic home for boys founded in 1917 by Father Flanagan and made famous by the 1938 movie starring Mickey Rooney, continues to serve as a premier refuge for abused, abandoned and neglected boys and girls.
- The Mormon Trail Center at Winter Quarters archives the journeys and hardships faced by the Mormon Pioneers who stopped in Omaha en route to Utah.
- The Gerald R. Ford Birth Site and Gardens is a memorial to our country's 38th President and First Lady. * The Malcolm X Birth Site is a memorial to the civil rights leader and his contributions to our country.
Read more


7th Apr, 2009 | Source : newsweekshowcase.com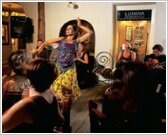 Experience Southwestern charm and history in this quintessential New Mexico inn located in the heart of Taos' historic district. Acclaimed by National Geographic Traveler as "One of America's Great Inns," and listed on the National and New Mexico Registers of Historic Places. Choose from 44 unique rooms and suites, most with seasonal pueblo-style fireplaces. Award-winning Doc Martin's…
Read more

7th Apr, 2009 | Source : newsweekshowcase.com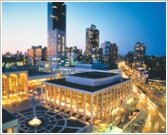 Take a Bite of the Big Apple
Visitors to New York City will experience the time of their lives with an extraordinary array of attractions, activities, museums, performing arts, restaurants, shops and endless events to enjoy year-round.
Only in New York
A trip to the…
Read more

Posted by
James Price
on 2nd Nov 2010 13:47
A treasure in Taos!
This hotel is the perfect package in Taos. Superb foods and wines at Doc Martins Restaurant,..
Posted by
David
on 2nd May 2010 11:21
helped me a lot on my report