This site is operated by Mongoose Atlantic Inc as a promotional vehicle for select advertisers.
It does not constitute an endorsement by NEWSWEEK and no endorsement is implied.


1st Apr, 2009 | Source : National Association for Gifted Children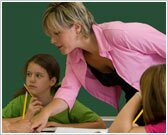 What's the best way for your child to spend an enjoyable and satisfying summer? Just ask them. At the National Association for Gifted Children (NAGC), we find that children are able to best develop their potential in an environment that offers experiences suited to individual needs. That's why it's worth searching for a proper fit. It's obvious that not all children thrive under the same circumstances. Well-matched and appropriate educational programs give children opportunities to develop their talent potential, and the summer months can provide powerful learning options that extend well beyond regular classroom fare. At first look, you'll see an abundance of summer camp options from which to choose.
The challenge is to sort through this almost overwhelming array of possibilities. Of course you need to be concerned with basic questions about safety, cost, location, and staff training. Checklists can be found through organizations such as the American Camping Association or the National Camp Association. What else can you do to assure a good fit? Here are some ideas to help narrow choices and make camp shopping much more productive.
Read more


1st Apr, 2009 | Source : Score!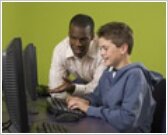 Studies show that kids lose an average of one month of learning during the summer break. Help your student have fun, retain learning and get ready for a great school year with a SCORE! Summer Program. Whether you are looking to make intense academic progress or sharpen skills, we have a program designed to meet your needs…
Read more

1st Apr, 2009 | Source : American Camp Association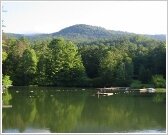 How can parents count the ways children grow and flourish at camp? Friends? New skills? Displays of self-confidence? Steps toward independence and thoughtfulness?
Philliber Research Associates teaming with the American Camp Association has just released the results of a landmark study that demonstrate the gains are remarkable - over 5,000 parents, children, and…
Read more

Posted by
rose
on 21st Dec 2011 05:31
summer camp 2012
need kid to practise english with non-spanish speakers moreover a good offer
Posted by
teresa collins
on 28th Jun 2011 12:06
looking for an inexpensive or financial assitance camp for my daughter. we live in north carolina,..