This site is operated by Mongoose Atlantic Inc as a promotional vehicle for select advertisers.
It does not constitute an endorsement by NEWSWEEK and no endorsement is implied.


1st Sep, 2009 | Source : Newsweek Showcase Archives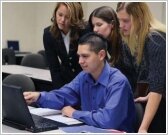 "We are looking for people who are motivated and driven to improve themselves and their organizations." Explains Mr Philip O'Neill from McGill University, Japan, when I ask him about what kind of people prove most successful as candidates on an MBA course of study.
"Our program is a weekend program for working people, so we look for drive, commitment, and follow through. We look for a well rounded individual with about five or more years of responsible work experience. We are also interested in people who will be able to contribute to the learning of the class based on their unique background."
It is a fact that the candidates who get the most out of MBA education are those with the correct character and determination to achieve their goals. In this respect, it could be said that the biggest commitment students have to make to their studies is governed by their attitude and enthusiasm.
Read more


1st Apr, 2009 | Source : AACSB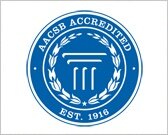 "The good news for students is that there is a quality business program that can meet the needs of almost anyone in the world." That is according to Dan LeClair who, as the chief knowledge officer of the leading accreditor of business schools, should know. According to LeClair, "the most important development in business education has been…
Read more

1st Apr, 2009 | Source : Matt Bellotti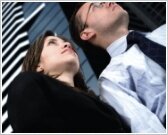 Universities and Business Schools are collective and realistic in their opinion that to succeed in the business world, more than an MBA is required
As competition in the business world becomes increasingly fierce, the need for students to separate themselves from their peers becomes accentuated. However, with the great number of applicants to…
Read more

| | | |
| --- | --- | --- |
| Amity Global Business School | Hong Kong Baptist University | |
| | | |
| | Central Michigan University, Department of … | |
| | | |
| | | |





Northern Michigan University





Central Michigan University, Department of …