This site is operated by Mongoose Atlantic Inc as a promotional vehicle for select advertisers.
It does not constitute an endorsement by NEWSWEEK and no endorsement is implied.


22nd Sep, 2010 | Source : Council of Independent Colleges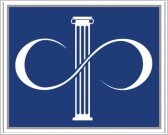 The high quality of education at a nonprofit, independent college is more affordable than most people think. Look at the facts:
84 percent of full-time students at independent colleges and universities receive financial aid, with three-quarters of that is grant aid coming from the colleges themselves, not government grants.
That adds up to four times as much grant assistance from independent colleges as the federal government provides.
At state universities, only one-fourth of students receive aid from the institution.
The average tuition that students actually pay at independent colleges has declined over the past decade, after adjusting for grant aid and inflation.
While private colleges often come with a bigger tuition "sticker price" than state universities or for-profit colleges, independent colleges and universities are affordable to all because of the availability of significant financial aid.
Read more