This site is operated by Mongoose Atlantic Inc as a promotional vehicle for select advertisers.
It does not constitute an endorsement by NEWSWEEK and no endorsement is implied.


16th Jun, 2010 | Source : Graduate Management Admission Council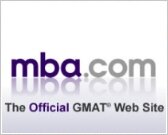 New graduates of MBA and other graduate management education programs are facing a job market that has made landing employment before graduation the exception rather than the norm. But whether they have a job offer or not, the vast majority of graduates rate their education as good to outstanding, says a survey of 2010 graduates by the Graduate Management Admission Council.
Students believe the education they received adequately prepared them for employment. In fact, more than three-quarters of the students who had yet to receive a job offer thought their education provided them with a competitive advantage, as well as prepared them to meet the challenges of the job market and find a job that would meet their expectations.
"These students are mindful of the economic conditions they face and place no fault on their education with their current employment status," said Gregg Schoenfeld, GMAC associate director of research. "They went to school to learn, meet new people, and increase their opportunities, which they had successfully accomplished. "
Read more


22nd Oct, 2009 | Source : www.mba.com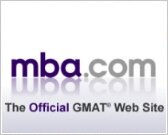 Going back to school to get an MBA may be daunting, but research on what alumni value about their degrees offers reassurance—and perhaps some things to think about when selecting a program.
The 2009 Alumni Perspectives Survey of 3,810 people who earned MBAs from 2000-2008 showed nine out of 10 thought the overall value of their degree…
Read more

25th Aug, 2009 | Source : Graduate Management Admission Council (GMAC)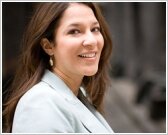 The MBA may well be the most versatile of graduate degrees, opening doors in a wide range of sectors. But having a clear idea of where you want your MBA to take you before you apply will help you figure out which program offers the best route.
Start with a self-assessment. Understanding your strengths, needs, and goals will…
Read more

Posted by
grace joshua
on 30th Nov 2010 09:35
mrs
my name is grace joshua, am a graduate of management sciences and i want to do a post graduate study..
Posted by
SRINIVAS KINI
on 12th Aug 2010 05:45
MR.
I WANT TO GET A MBA DEGREE IN FINANCE MANAGEMENT AND INVESTMENT BANKING FROM YOUR UNIVERSITY. ..