This site is operated by Mongoose Atlantic Inc as a promotional vehicle for select advertisers.
It does not constitute an endorsement by NEWSWEEK and no endorsement is implied.


14th Sep, 2009 | Source : Newsweek Showcase Archives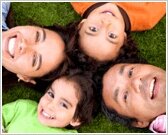 Throughout the month of September, people across the country will have
access to an entire week of free yoga classes by visiting www.yogamonth.org. The offer is part of the National Yoga Month campaign which is designed to educate, inspire and generate awareness of the positive impact of yoga on health.
During National Yoga Month, one of a select few national health observances
designated by the Department of Health and Human Services, millions will
come together for free events and activities. Festivities will take place
across the U.S., with hundreds of studios, teachers, individuals and
organizers taking part in their own hometowns. The events are all designed
to educate people about the mind and body benefits of yoga practice.
Read more


5th Aug, 2009 | Source : Carrie Demers
In our quest for better health, it's often tempting to search outside of ourselves for the perfect pill,diet or exercise routine that will make us feel stronger, thinner, and happier. But the most important relationship a woman has is with herself. Yoga - and its healthy lifestyle tips abourt proper diet, sleep, and daily routine - can…
Read more