Wyoming - Real Estate
Move to Wyoming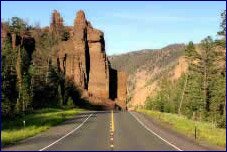 As the least populous state, Wyoming's 509,295 residents live on open plains and in cities such as Cheyenne, Jackson, Sundance, Laramie, Evanstown, Riverton and Gillette. With its unique, authentic American culture, "The Cowboy State" is a haven of outdoor adventure, excellent education, fascinating entertainment, and family values. Wyoming has become a top state for business and development, with a strong economy and no individual or corporate tax. Wyoming is bordered on the north by Montana; on the east by South Dakota and Nebraska; on the south by Colorado; Utah is on its southwest corner; and it is bounded on the west by Idaho. Wyoming is one of three states entirely bounded by straight lines.
Wyoming's cost of living is right at the national average, with housing costs just 1% above the average and a median home price of $130,000. Wyoming does not levy an individual or corporate income tax. Wyoming has a state sales tax of 4%. The per capita personal income was $53,843 in 2005, ranking 5th in the nation. Wyoming's unemployment rate for 2006 was approximately 3.3%, which is lower than the national average of 4.6%.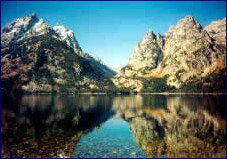 Supported by a strong economy, Wyoming enjoys a high standard of living, a fine educational system, abundant job opportunities, unequaled recreational attractions and cultural sites dating back to the days of the Wild West. The real estate market is affordable and varied. From vast amounts of open land to solid single-family homes in urban areas, prices range from $33,000 to more than $450,000. Resort areas such as Jackson Hole command a slightly higher price, but offer different types of housing from condominiums and townhomes starting at $71,000 to palatial estate properties at $10 million and more. Crime rates are low, housing is affordable, and the people are friendly.
Mining, tourism and agriculture are the main components of Wyoming's economy. Oil, natural gas, sodium carbonate and uranium are all mined from the ground, while sheep and cattle graze on top of it. The state's chief agriculture products include livestock, wool, what, oats and sugar beets. The tourism industry accounts for more than $1 billion in revenue each year, and employs a good number of the state's residents. Wyoming also offers nine different public and private colleges and universities.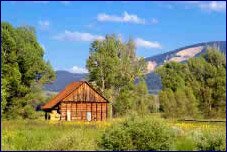 Explore Wyoming's outstanding natural attractions along the state's 10 Scenic Byways and 4 Scenic Backways. Discover an amazing array of sweeping vistas, wide-open spaces, endless skies, wildlife and natural wonders. Wyoming is home to two world-famous national parks: Grand Teton and Yellowstone. Beautiful and breathtaking, the famed Yellowstone awes admirers with its geysers, hot springs and wildlife.
Weather is one of the most pleasant and interesting things about living in Wyoming. Generally considered an arid state with much of the land receiving less than 10 inches of rainfall per year, Wyoming weather is cool, dry, and windy. Summers are warm with July high temperatures averaging between 85 °F and 95 °F in most of the state. Summer nights throughout the state are characterized by a rapid cooldown with even the hottest locations averaging in the 50-60°F range at night. Winters are cold, sometimes in extreme but more commonly mild.
To learn more about specific communities in Wyoming, request a Free Relocation Packet prepared by a HomeRoute Preferred™ local community expert. This exclusive guide will be customized to your specific home search and help you prepare for your upcoming move to Wyoming.
Information provided courtesy of HomeRoute.