Montana - Real Estate
Move to Montana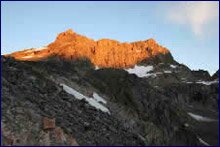 One of the largest states in the nation and a population of less than a million, Montana's residents enjoy a tranquil lifestyle in 'Big Sky Country.' The state's largest city, Billings, has just over 100 thousand residents; many of the large cities are still small, compared to the rest of the nation, maintaining a small town feel combined with a strong sense of community that many of the residents enjoy.
With a cost of living, housing and utilities costs lower than the national average, paired with a median home price about $142,000 makes Montana is a great place to live. There is no sales tax in Montana and personal income tax ranges from 1 to 6.9 percent over 7 brackets.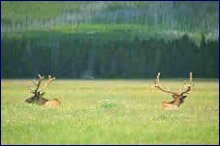 Depending on the area, housing comes in a variety of styles. In the metropolitan and suburban areas you'll find Single and Multi Family Homes, Town Homes & Condominiums, Lots & Land, Investment Properties, Waterfront, Victorians and Historic Homes. While in the more rural areas Waterfront, Farm Land and Horse Properties are more common. Montana is a great state for families and people who enjoy outdoor activities and cities with a small-town feel.
Montana's economy is lead by a handful of industries including agriculture, tourism, lumber and mineral extraction. Wheat, barley, sugar beets and oats are just a few of the main crops, while gold, coal and silver are the main minerals mined. Since Montana houses Glacier National Park, Flathead Lake, the Missouri River headwaters, the site of the Battle of Little Bighorn and three of the five entrances to Yellowstone National Park, tourism is a huge factor to the state's economy.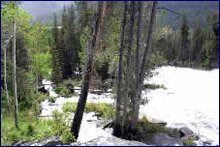 While you won't find your average professional sports in Montana, here you'll find rodeos, hunting and fishing competitions. Fishing is very popular here but you don't have to worry about overcrowded lakes and rivers. Whether it's a fly-fishing contest or a quiet early morning on the boat, Montana has some of the best fishing in the nation. Come winter, residents and tourists alike, enjoy fresh powder on the mountainside, perfect for the skier or snowboarder. For those seeking the natural wonders of Montana they will be pleased to find Glacier National, complete with 60 glaciers and 200 lakes, Yellowstone National Park or the Rocky Mountains. Seek some of the state's history and architecture in Helena including, 19th century mansions, St. Helena Cathedral and Last Chance Gulch.
The fourth largest state in the nation, Montana is known for its 77 mountain ranges even though 60 percent of the landscape is actually prairie. Divided by The Bitterroot Mountains in the west, the Rocky Mountain Front in the north and several parallel ranges in the south, valleys and rivers populate all in between including the Flathead Valley, Bitterroot Valley and Gallatin Valley. Forests cover about 25 percent of landscape with pine, fir, spruce, aspen and rocky mountain maple trees. The state experiences four distinct seasons, summers are warm and winters are perfect for those who enjoy plenty of snow.
To learn more about specific communities in Montana, request a Free Relocation Packet prepared by a HomeRoute Preferred™ local community expert. This exclusive guide will be customized to your specific home search and help you prepare for your upcoming move to Montana.
Information provided courtesy of HomeRoute.