Florida - Real Estate
Move to Florida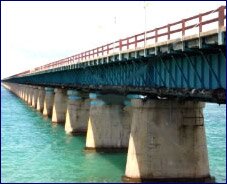 If a palm tree paradise offering affordable living and easy access to great attractions and destinations sounds like the perfect place to call home, Florida has the lifestyle you've been searching for. With over 1,100 miles of resort-style beach front living and cosmopolitan cities booming with opportunities, Florida has something for everyone.
Overall, Florida remains one of the fastest growing states in the country. Because of the state's warm climate and absence of a state income tax, Florida has been a longtime retirement destination, home to relatively few native-born residents and a large percentage of newcomers compared with the rest of the country. Only about 33 percent of Florida residents were born there, whereas 60 percent of people nationwide reside in their birth states. With a steady influx of new residents, Florida has become a developing mix of people and cultures from all over the country.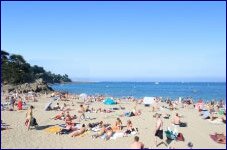 Affordable housing with big tax breaks on property and personal income tax are some of the big bonuses to living in Florida. Statewide, the median single-family home price is $248,400 and has remained steady despite slowing markets in other parts of the country. While housing prices are about 7.4% higher than the national average, for families moving from areas like Maryland, New York and the West Coast, relocating residents can reap the benefits of a lower cost of living compared to what they're accustomed. Encouraged by continued population growth, a strong economy, and enthusiastic foreign investment, builders in Florida are breaking ground at a record pace on luxury high-rises and planned beachfront communities. With more existing and new homes available on the market than a year ago, this is a good time for buyers to house hunt in Florida.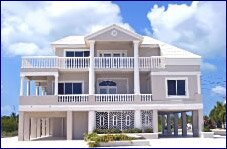 With Mediterranean and Caribbean influences, the most recognizable Florida home styles are single story homes with terra cotta tile roofs and stucco siding. The most conspicuous feature of the tropical Florida home is the expansive screened porch or "Florida Room," built to withstand the warm heat, abundance of insects, frequent rain and overwhelming humidity and often home to the ever-popular screened in pool. These all-purpose outdoor living spaces have become a staple in most Florida developments and are often oriented southeast for maximum exposure to trade winds.
A subtropical climate means year-round mild weather, always blooming trees and flowers and no need for winter jackets. The average annual temperature is a very comfortable 72 degrees with pleasant winters and hot, sometimes sweltering, summer temps and humidity. Relocators to Florida should expect to be inside by the air conditioner on a summer afternoon where a good 20 minute rain is very typical around 3 pm every day. Residents are very well versed in dealing with bouts of heavy rains and even the potential of hurricanes, making a supply kit of blue tarps and bottled water a necessity. Luckily, the sandy beaches and warm winter breezes are reason enough to weather the storms only to pack up for a day at the beach the very next day. The climate is suited for residents to enjoy an abundance of outdoor activities including boating, fishing, golfing and relaxing sea side on a sandy beach.
To learn more about specific communities in Florida, request a Free Relocation Packet prepared by a HomeRoute Preferred - local community expert. This exclusive guide will be customized to your specific home search and help you prepare for your upcoming move to Florida.
Information provided courtesy of HomeRoute.