North Dakota - Real Estate
Move to North Dakota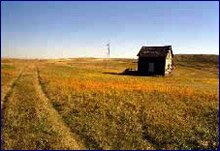 As one of the most rural states in the nation, North Dakota remains one of the best kept secrets of the Great Plaines. North Dakota's rolling prairies and peaceful farmlands create a tranquil backdrop for this family-friendly, safe and affordable state. North Dakota is as near to crime-free and pollution-free as any state can get. In fact, North Dakota was rated the safest state in the United States six years in a row. Life in North Dakota is made easy with affordable housing costs, high-quality health care, a superior educational system and the best air quality in the country. And for anyone who is tired of the hustle and bustle of today's high-paced way of life, the cities of Fargo and Bismarck ranked as the 1st and 2nd Least Stressful Cities in the Nation in 2004. Move to North Dakota to experience all four seasons, see the stars from your own backyard, afford a quality home, know your children are safe and have the opportunity to rediscover the great outdoors.
Not only is North Dakota considered to be one of the most "livable" states, it also one of the most affordable. With an overall cost of living at 7% below the national average and housing costs ranking 12.5% below the nation. The median price for a home in North Dakota is $78,600. In its largest city, Fargo, the quality of life is excellent and extremely affordable, with an overall cost of living a surprising 31% below the national average.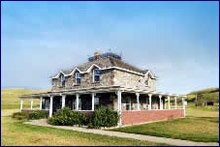 Agriculture is the main source of revenue for North Dakota's economy, ranking first in the nation for the production of spring and durum wheat and other agricultural products include barley, rye, sunflowers, dry edible beans, honey, oats, flaxseed, sugar beets, hay, cattle, sheep and hogs. In recent years, manufacturing has been on the rise, especially the production of farm equipment and food products. North Dakota's largest city Fargo, with nearly 100,000 residents, is a railway hub as well as a financial and medical center for the region. The city was founded in 1871 as a stop on the Northern Pacific Railroad and was named for one of the owners of the Wells-Fargo Express. With one of the lowest unemployment rates in the country, this city enjoys a thriving economy and job market.
Residents are surrounded by an abundance of outdoor recreational opportunities with over 20 state parks offering year-round locations for hunting, fishing, hiking and camping. It also offers copious opportunities to view wildlife, including bird watching and wildlife viewing in one of its many National Wildlife Refuges, more than any other state. Millions of tourists also visit North Dakota each year to not only enjoy its still-wild landscapes, but also for its unique place in history. North Dakota is home to the Knife River Indian Villages National Historic Site, the Fort Union Trading Post National Historic Site, Fort Abraham Lincoln State Park and the George Custer Home.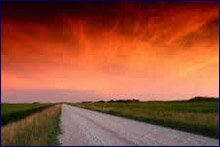 North Dakota shares borders with: Canada to the north, Minnesota to the east, South Dakota to the south, and Montana to the west. With its northern geography, it comes to no surprise that it does certainly get cold in North Dakota. The thermometer hits zero degrees in the heart of winter, but residents simply turn up their furnace and wait for the mild temperatures the rest of the year. In the summer, it temperatures rarely climb higher than 80 in summer, yet autumn brings brilliant displays of color with spectacular foliage.
To learn more about specific communities in North Dakota, request a Free Relocation Packet prepared by a HomeRoute Preferred™ local community expert. This exclusive guide will be customized to your specific home search and help you prepare for your upcoming move to North Dakota.
Information provided courtesy of HomeRoute.