Ohio - Real Estate
Move to Ohio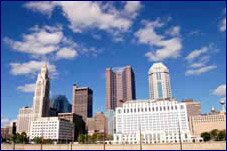 For its population of 11.3 million residents, Ohio offers a tremendous quality of life with a wide variety of lifestyles and opportunities. Big cities such as Cincinnati, Cleveland, Columbus, Toledo and Dayton evoke the image of industry and urbanization. But once outside the metropolitan strongholds, Ohio's rural element, small towns and family farms take visitors back to a simpler time. Spread throughout major cities and small towns, industrial centers and farming communities, Ohio residents find affordable living and a strong sense of community wherever they decide to call home.
Ohio's overall cost of living is about 5.5% below the national average. Recent data from the Bureau of Labor Statistics and the ACCRA Cost-of-Living Index found that residents in the metropolitan areas of Ohio benefit from lower mortgage payments and consumer prices when compared to other major metropolitan areas. The state's median sale price for a single-family home is $ $129,600. Metropolitan areas are slightly higher with Cleveland at $139,000, Columbus at $155,700 and Cincinnati at $149,100. As prices vary from the metropolitan regions to the rural communities, home styles in Ohio are also diverse. From modern single-family houses in gated communities to 19th century farm houses and historic estates to lakefront condominiums, Ohio offers something for everyone.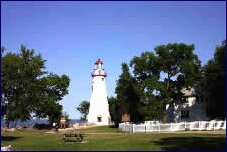 Ohio is home to outstanding workplaces; several of which have received regional and national recognition. As one of the nation's industrial leaders, Ohio ranks third in the U.S. for manufacturing employment. The state's economy is also helped by products from the land, including lime, clay, salt and agriculture. Extensive farmland produces corn, soybeans, hay, wheat, cattle, hogs and dairy products. Although the Ohio job market lags the nation in terms of new jobs being created, the overall employment rate is showing positive growth across the state.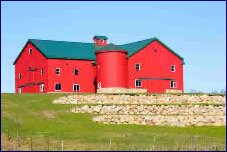 Not only does Ohio offer affordable living, but residents also can take advantage of superb cultural, educational, recreational, and entertainment amenities. For those who like to explore the great outdoors won't have to look far. Ohio is home to over 2,500 lakes and plenty of opportunities for hiking, hunting, fishing, bird watching, water sports and other recreational activities. Ohio also has many sports teams: major league baseball, football, basketball, and hockey. For history buffs, Ohio's historical sites include the National Underground Railroad Freedom Center, Union Terminal, United States Air Force Museum, and Carillon Historical Park which houses the first aircraft of the Wright brothers. Ohio's big cities deliver great destinations to visit, as well. Cleveland is home to the Rock and Roll Hall of Fame & Museum, Botanical Garden, and The Flats downtown entertainment spot.
For those who make Ohio their home, be prepared for a full dose of four season weather from the Buckeye State. Like many other Midwest states, Ohio offers sunny days in the summer and chilly, snow blanketed days in the winter. Summer is warm, with most areas seeing 90 degree temperatures for at least a few days. Humidity can be high, though generally not excessively so. Expect more rain in late spring and early summer, including occasional thunderstorms. Fall is the sunniest season, with warm September days running anywhere from 52-71 degrees, resulting in a rich display of beautiful fall foliage. Winters are cold with temperatures ranging from highs of 17 to 43 degrees with plenty of snow, especially in northern Ohio near Lake Erie.
To learn more about specific communities in Ohio, request a Free Relocation Packet prepared by a HomeRoute Preferred - local community expert. This exclusive guide will be customized to your specific home search and help you prepare for your upcoming move to Ohio.
Information provided courtesy of HomeRoute.