Kentucky - Real Estate
Move to Kentucky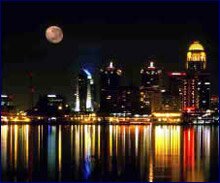 South of the Ohio River and east of the Mississippi, Kentucky is known for racehorses, bluegrass and southern hospitality. Made up of plains, forests, caves and karsts, residents and tourists find activities to make use of this unusual landscape. The communities have taken great strides to enhance the quality of life for the residents, including a revitalization of downtown areas, reforming the public school system in the past decade while adding a state-of-the-art healthcare system. The low cost of living combined with beautiful scenery and pleasant weather makes Kentucky a great place to raise a family or for retirees to settle down.
With a cost of living almost 10% below the national average and a median home price of about $132,000, Kentucky is a great state in which to buy a home. There are 5 income tax brackets, ranging from 2 to 6 percent of personal income.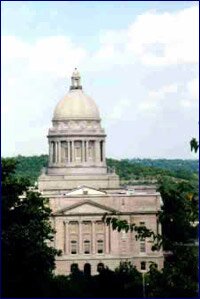 Depending on your needs Kentucky offers a variety of housing styles and communities, at affordable prices whether you're looking for a comfortable retirement community or a vacation home along one of the many rivers and lakes found throughout the state. Types and styles include: Single and Multi Family Homes, Historic Homes, New Construction, Waterfront and Riverfront Properties, Golf Communities, Retirement Communities, Vacation Homes, Condos, Acreage and Farm Land. The area features housing for varied lifestyles including established homes, modern subdivisions, condominiums and cluster developments.
Known for thoroughbred racehorses and Bourbon whiskey, a small number of diversified industries make up Kentucky's economy. Ranking number five in the total number of farms found in the state, some of the agricultural outputs are cattle, dairy products and soybeans and is second to North Carolina in tobacco production. Other sectors include: automobile manufacturing, chemical products, electric equipment, printing and publishing, food processing, coal mining and tourism.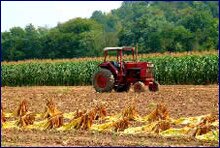 Kentucky is filled with history and culture, mostly known as the home to the Kentucky Derby at Churchill Downs. The state is host to a number of cultural attractions including The Kentucky Center, the state's largest performing arts center, featuring plays and performances by the likes of the Kentucky Opera and the Louisville Ballet, The Kentucky Shakespeare Festival and The Louisville Slugger Museum & Factory. With hundreds of entertainment venues, museums, landmarks and historical sites, as well as a wealth of shopping, dining and sports activities, Kentucky is a great place for to enjoy a night out or an exciting afternoon with the family.
Kentucky residents enjoy four distinct seasons at more moderate temperatures than its neighbors to the north. The summers and winters are warmer, yet it is still possible to experience a snowy winter. There are five regions found in Kentucky: the Cumberland Plateau in the east, the north-central Bluegrass region, the south-central and western Pennyroyal Plateau, the Western Coal Fields and the far-west Jackson Purchase. Formed by an ancient creek, you'll find the 12-mile long Cumberland Gap in the Cumberland Mountain ridge featuring the Yellow Creek valley and Middlesboro crater, the 3-mile diameter impact crater where the town of Middlesboro is located.
To learn more about specific communities in Kentucky, request a Free Relocation Packet prepared by a HomeRoute Preferred™ local community expert. This exclusive guide will be customized to your specific home search and help you prepare for your upcoming move to Kentucky.
Information provided courtesy of HomeRoute.