Arkansas - Real Estate
Move to Arkansas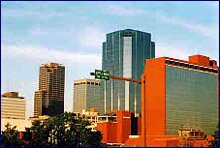 With a population of 2.6 million and growing, Arkansas residents enjoy a high quality of life with a reasonable cost of living, low taxes, affordable health care services and a thriving economy. Whether you prefer small-town life or big city conveniences, Arkansas has a lifestyle to fit every taste. One of the first things you'll notice is that Arkansans are genuinely friendly people with a warm and welcoming atmosphere. Combine affordable living with close-knit communities and wrap them up with breathtaking scenery of lofty mountain tops, rich farm lands, green river valleys and pristine lakes, and it is no wonder why so many find Arkansas a natural fit when looking for a new place to call home.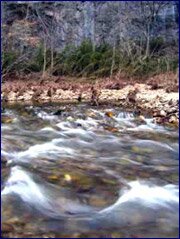 Arkansas is a very economical place to live and more affordable than most of its neighboring states. Housing, utilities and taxes all rank at or well below other areas of the country. With a cost of living index 10% below the rest of the country and being ranked 8th in the country for employment opportunity, residents find Arkansas a symbol of affordable living. Real estate options feature single-family homes, townhouses, villas, condominiums and manufactured homes in new home communities as well as custom home builders. Statewide, median home values in Arkansas are around $95,000 for a single family home. In the popular Benton County, home to the headquarters for Wal-Mart and other fortune 500 companies, median home prices are still reasonable around $130,000 and far below the national average of around $173,585.
If your employment options lead you to Arkansas, you'll find plentiful options for housing and excellent employment opportunities. The effect of Wal-Mart, Tyson Foods, J.B. Hunt and other multinational companies located in Arkansas cannot be overstated. The area is currently in a long-running economic boom due to being the forefront of global trade. Wal-Mart alone accounts for $8.90 out of every $100 spent in U.S. retail stores. Arkansas consistently ranks as a great place to find work, with the unemployment rate is consistently below the national average. Fayetteville, Little Rock, Jonesboro and Pine Bluff each made the Forbes' 2004 list of the country's best metropolitan areas for businesses and careers.
Arkansas has a temperate climate, warmer and more humid in the southern lowlands than in the mountainous regions. The weather is comfortable much of the year, with highs reaching into the low 80s in the summer and dipping down into the 30s in winter.
Arkansas has diverse landscapes and a four-season climate, great assets for those wanting to explore Arkansas outdoors year-round. Museums, state parks and national historic sites, including civil war battlefields and Native American burial grounds, are just a few of the rich cultural resources and educational opportunities available to residents and visitors alike. With three national forests, Hot Springs National Park, Buffalo National River, 45 state parks, 13 major lakes, 2 mountain ranges and 9,000 miles of streams and rivers, it's no wonder how Arkansas earned its nickname as the natural state.
To learn more about specific communities in Arkansas, request a Free Relocation Packet prepared by a HomeRoute Preferred™ local community expert. This exclusive guide will be customized to your specific home search and help you prepare for your upcoming move to Arkansas.
Information provided courtesy of HomeRoute.