Arizona - Real Estate
Move to Arizona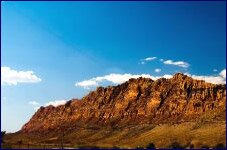 With more than 300 days of sunshine every year, the scenic mountain backdrop, a thriving economy and a booming housing market, relocating to Arizona may be the easiest decision you ever make. Arizona's unsurpassed natural beauty, warm and sunny climate, diverse cultural opportunities and strong job market all contribute to it being ranked as the second fastest growing state in the nation with an unparalleled quality of life for those who call it home.
The recent housing boom has increased property values for owners in Arizona and higher net profits to sellers. Buyers can be assured that an Arizona home will be a wise investment, as demand for homes continues to skyrocket.
The types of homes you'll find in Arizona range from family-oriented master planned communities in Scottsdale, to a modern luxury estate set in Paradise Valley, a quiet ranch in Carefree, a custom home on a Jack Nicklaus designed golf course, or perhaps a downtown Phoenix loft. Master-planned communities are a thriving breed of the new developments in Arizona's hottest markets. Offering more than just a house, master planned communities include amenities such as parks, recreation centers and clubhouses. Newer neighborhood plans are also including commercial developments with office buildings and shopping. The "village" core concept has also become popular, where developments are built on the concept of residents being able to live, work and shop in the immediate area of their homes. Arizona has also become a popular retirement destination, with Arizona's Department of Economics estimating that the population of people age 65 and older will nearly double over the next two decades. With year-round activities, warm climate and active adult community offerings, it's no surprise Arizona is home to some of the most sought after retirement communities.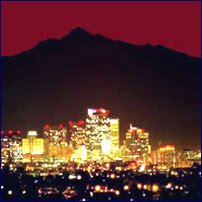 Despite its growth, the Greater Phoenix metropolitan area has remained an affordable metropolitan area to call home. The slightly higher average price for a home is offset by an above average higher median household income - resulting in affordable, quality living for most. The median home price has increased over the last few years to near $250,000, with homeowners seeing a significant increase in their property value. There are a few tax details new residents should consider. The average tax rate on homes in Arizona before exemptions and rebates is approximately 1.3% of market value, or 13% of assessed value making real estate taxes lower for many people relocating from other states.
The major metropolitan areas in the state, especially in the Greater Phoenix area, consistently rank high for job growth and business opportunities making it very popular with young professionals and families. Phoenix was ranked by Forbes Magazine as one of the best places to live for singles. Arizona's large metro areas offer great prospects for job growth, a lively nightlife, diverse cultural offerings and an affordable cost of living that has more singles moving to town.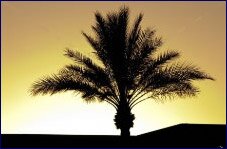 Tired of shoveling snow and wearing winter jackets? If hot and sunny is your ideal climate, Arizona is a perfect place to call home. Arizona has mild winters and hot summers, with thunderstorms during the summer months between July and September. "It's a Dry Heat" is often comically referred to as the state slogan, as many residents find the extreme heat much more tolerable with the absence of muggy, humid air. Snow does fall on the mountains, but not in the desert areas, and the mild temperatures in the southern desert attract many tourists in winter.
To learn more about specific communities in Arizona, request a Free Relocation Packet prepared by a HomeRoute Preferred - local community expert. This exclusive guide will be customized to your specific home search and help you prepare for your upcoming move to Arizona.
Information provided courtesy of HomeRoute.