North Carolina - Real Estate
Move to North Carolina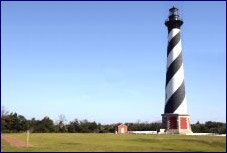 North Carolina offers its residents gorgeous scenery, mild weather with distinct seasons, a reasonable cost of living and a strong sense of community. Whether you come to appreciate the natural scenery, learn from the numerous historic sites or to enjoy the outdoor recreation including golf, skiing, fishing and hunting, those who come to visit often decide to make North Carolina their home.
With job growth remaining above average compared to the nation and an overall cost of living 4% below the national average, North Carolina offers an affordable place to live with a wealth of opportunities for professionals and families. The median home price statewide is $208,000, with prices ranging from luxury waterfront properties to small-town, rural cottages. Sales of existing homes increased by 11% in early 2006, compared to the decline felt by the majority of the rest of the country. Developers and builders are finding great housing demand in the Tarheel State and have increased new home construction by 8% over last year. North Carolina's strong public school systems and close-knit communities are a big draw to families moving to the area. Coastal areas are popular with second home buyers, keeping these markets active. More and more, retirees are opting to relocate mid-way up the Atlantic coast where home prices and insurance costs are much lower than the popular retirement markets in Florida.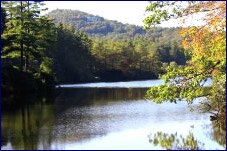 Whether you're looking to retreat to the country and experience mountainside living, are looking for urban, trend-setting city life or just want to kick back and relax in resort-style living along the coast, you'll find it in North Carolina. The state is divided into three regions - each of which offers a dramatically different landscape to call home. The western portion of the state is recognizable as the Mountain Region. The Great Smoky Mountains, part of the Appalachian chain of mountains, are one of the country's top destinations. With two-thirds of North Carolina's mountains covered in hardwood forests, the autumn months bring a brilliant display of colors and the 250 mile Blue Ridge parkway offers a breathtaking scenic drive. This region of the state hosts the coolest temperatures, with snowfalls measuring up to 30 inches a year, but pleasant summers with much lower humidity than the rest of the state.
Covering nearly one half of the state is the central region, known as the Piedmont. This region is landscaped with gentle rolling foothills and is where the state's largest cities and metropolitan areas reside. This area enjoys four distinct seasons with sunshine for nearly 210 days a year. Mild winter temperatures bottom out at 42 degrees and unlike the sweltering heat of the coast, summer temps remain comfortable at 77 degrees, but with higher humidity than the mountain region of the west.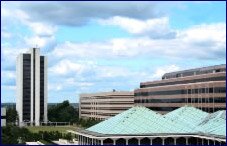 Warm breezes, sandy beaches, sand dunes and wetlands filled with wildlife; the North Carolina Coast delivers waterfront living at its best. A popular destination for tourists, areas like the Outer Banks draw millions of visitors each year. The summer months are exceptionally warm and muggy with humidity being most notable in the months of July and August.
To learn more about specific communities in North Carolina, request a Free Relocation Packet prepared by a HomeRoute Preferred - local community expert. This exclusive guide will be customized to your specific home search and help you prepare for your upcoming move to North Carolina.
Information provided courtesy of HomeRoute.