Indiana - Real Estate
Move to Indiana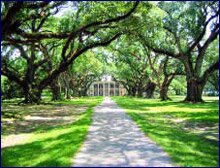 The Hoosier State, and the birthplace of the famous "Indy 500", is also known for its cornfields, farms, factories and beautiful property. Indiana's population of 6.6 million includes sports enthusiasts and nature lovers alike, enjoying the state's abundant forests, nature preserves and wildlife and fishing areas. Indiana is bounded on the north by Lake Michigan and the state of Michigan; on the east by Ohio; on the south by Kentucky, with which it shares the Ohio River as a border; and on the west by Illinois. Indiana is one of the Great Lakes states.
Indiana is one of the least expensive places to live in the Midwest. The median family income is $65,009 and the median home value is $100,762, well below the national median price. Indiana offers affordable living for families, at costs accessible to many first-time home buyers. Indiana metro areas consistently receive an average or below average cost of living rating when compared to other large cities nationwide.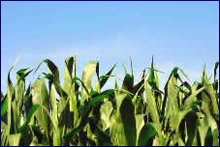 Indiana is a great place to raise a family: clean, safe, full of family-oriented events and cultural activities, where education is a top priority. From residential communities that include small single family homes, large custom homes, townhomes, golf villas, condominiums and apartments, Indiana has a wide variety of housing options. It's a contrast between urban areas, Amish villages, state parks and rural highways. Just over 70 percent of all housing is single-family detached homes. Indianapolis has been ranked eighth in a list of "America's Best Places to Live & Work," based on its economic growth, urban renewal and community focus.
The economy in Indiana is excellent. Agriculture is a large industry in the state and contributes greatly to the economic stability. Corn and soybeans are two of Indiana's main crops, along with tomatoes, spearmint, peppermint and cantaloupes. The state is the leader in life sciences and is home to Eli Lilly and Company, Biomet, Cook Group, Inc. and Zimmer. Indiana is a leading producer of recreational vehicles, mobile homes, compact discs, motors and generators, caskets, musical instruments, large household appliances, household furniture and elevators. The second largest FedEx hub in the country is located at Indianapolis International Airport and Toyota's second largest vehicle production center in North America is in Princeton.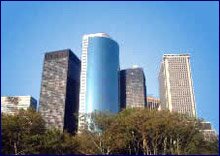 The Downtown Indianapolis area is an exciting destination with its enormous sports stadiums, museums, shopping, restaurants and nightlife. Indiana also boasts nearly 50 colleges and universities, many with multiple campuses. The more than 400 lakes in Northern Indiana provide recreation and relaxation, where fishing for bass, pike, perch, catfish, and trout are popular. Many of Indiana's 23 state parks are situated along rivers or on lakes. Indiana Dunes National Lakeshore on Lake Michigan features scenic trails that traverse around and over the ever shifting and swirling sands.
Indiana's climate is made up of hot summers and cold winters. July and August can get uncomfortable when temperatures reach the 90s and the humidity set in. Come winter, as much as 40 inches of snow falls in some areas and the temperatures easily drop down into the teens. Spring and fall, however, are very pleasant, mild seasons.
To learn more about specific communities in Indiana, request a Free Relocation Packet prepared by a HomeRoute Preferred™ local community expert. This exclusive guide will be customized to your specific home search and help you prepare for your upcoming move to Indiana.
Information provided courtesy of HomeRoute.