Delaware - Real Estate
Move to Delaware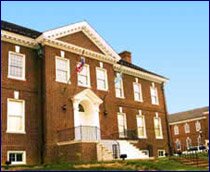 Delaware offers a quality of life unlike any other. While the state is comprised of only three counties, what it lacks in size, it more than makes up for in entertainment, culture and natural beauty. With a cost of living near the national average, high home appreciation rates and low unemployment coupled with a distinct and thriving entertainment and cultural center, Delaware has experienced a population surge in the past decade. There is no sales tax and many of the cities have very low wage and property taxes. With a population close to 800,000, most of the people are concentrated in metropolitan New Castle County, home to The University of Delaware. The median income is $50,152, ranking it 12th in the nation.
Delaware's median home price is about $228,000; a state-tax is not levied on personal property but real estate is subject to county property taxes, school district property taxes, vocational school district taxes and municipal property taxes. There are 6 different income tax brackets, ranging from 2.2 to 5.95 percent.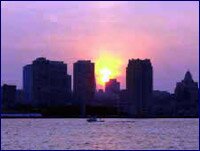 With low tax rates, affordable housing and high home appreciation, Delaware has seen a significant population increase over the past decade, with the increase of retirees expected to rise in the next few years. Here you'll find small town charm with big city amenities. Housing styles include: single family homes, multi family homes, condos and town homes, new construction, waterfront homes, new development, acreage, investment property, Victorians, golf communities, retirement communities, farm land, horse property, historic homes, vacation homes and cottages.
Delaware's major industry sectors include government, banking, chemical and pharmaceutical, automotive manufacturing and farming. Here you'll find companies such as DuPont, Bank of America, JPMorgan Chase, AIG, Citigroup, DaimlerChrysler and Perdue; headquartered here is ING Group in Wilmington. Another major employer is Dover Air Force Base, one of the largest Air Force Bases in the nation.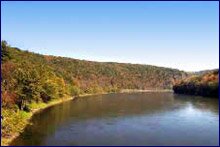 Whether you're searching for entertainment or history, Delaware has plenty to offer. From the beaches of the Atlantic to the Hagley Museum, this is a great shopping, dining and cultural destination. With 13 state park areas, residents can enjoy nature on miles of walking trails or at the freshwater Trap Pond, with activities including boating, fishing, hunting, hiking and camping. For NASCAR fans, the annual "All-American Heroes 400" and "Platinum 400" races occur here.
Delaware may be one of the smallest states, but the climate varies greatly from the northern to the southern tip. Because of its close proximity to the ocean, the southern end experiences hot and humid summers with mildly snow-less winters while the northern part of the state features warm summers and cool, snowy winters. This change in climate affects the type of vegetation growth throughout the state; here you'll find bald cypress, which is typically found in the southern states. Delaware's landscape is typically flat and sandy, with some rolling hills in the north and marsh in the south.
To learn more about specific communities in Delaware, request a Free Relocation Packet prepared by a HomeRoute Preferred™ local community expert. This exclusive guide will be customized to your specific home search and help you prepare for your upcoming move to Delaware.
Information provided courtesy of HomeRoute.