Wisconsin - Real Estate
Move to Wisconsin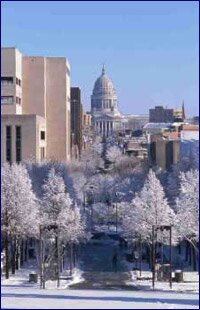 With over 5 million residents, a booming economy, beautiful landscape and an excellent school system, Wisconsin is often disregarded as a homogenous state filled with farmland and forests. While this is partially true, Wisconsin homes are some of the best-kept secrets in the nation. Its major cities and college towns are filled with a diverse group of residents and students, rich in culture and entertainment. University of Wisconsin-Madison, one of the largest public universities in the nation, is consistently rated among the top public universities in the country. Madison also has highest number of Ph.D.s and third highest college graduates per capita in the United States.
The median home price in Wisconsin is $160,000, with a personal income tax based on 4 income level brackets, ranging from 4.6% to 6.75%. The cost of living in Wisconsin is one of the lowest in the nation combined with a thriving economy and low unemployment rate making this state a great place to relocate.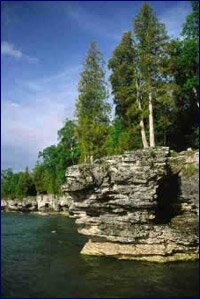 Throughout Wisconsin residents enjoy a variety of housing styles including new developments, town homes and condominiums, acreage, golf communities, horse properties, waterfront, new construction, farm land, vacation homes, ranches and investment properties. Closer to the metropolitan areas you'll find suburban neighborhoods, town homes and condominiums, while the more rural areas are dotted with large residential properties.
Agriculture, food processing, manufacturing, healthcare and tourism are Wisconsin's major economic producers. Known for their cheese and dairy processing, major food producers include Kraft Foods, Oscar Mayer and Tombstone. Miller Brewing Company, the nation's second largest brewer, Kohler Company, Briggs & Stratton and Harley-Davidson are also headquartered here, employing thousands of residents.
While Wisconsin is viewed as a primarily rural state, many major metropolitan cities compete with the nation's major metro areas. These are great destinations for shopping, dining and culture. Known as the "Water Park Capital of the World," the Wisconsin Dells has 18 indoor and 3 outdoor water parks, with the largest outdoor water park in the nation, as well as the nation's largest indoor water park resort. With over 15,000 lakes, there are plenty of activities in the summer including boating, fishing, swimming and water sports. Winter recreation includes skiing, snowboarding, ice fishing and snowmobiling.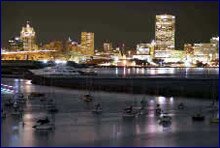 Wisconsin residents enjoy the four distinct seasons, while the northern region experiences a cooler climate. Throughout the state, residents experience sites distinct to the area, including the sandstone formations in the Central Plains and bluffs on the Mississippi River. The state is divided into five regions: Lake Superior Lowland, the Northern Highland, the Central Plain, The Eastern Ridges and Lowlands and the Western Upland. Here the geography varies from small glacier lakes, rich farmland, thick forests and urban cities. The Wisconsin government takes great pride in their pristine landscape and takes great measures to ensure the state's beauty will be preserved for generations to come.
To learn more about specific communities in Wisconsin, request a Free Relocation Packet prepared by a HomeRoute Preferred™ local community expert. This exclusive guide will be customized to your specific home search and help you prepare for your upcoming move to Wisconsin.
Information provided courtesy of HomeRoute.