Tennesee - Real Estate
Move to Tennesee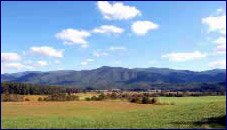 With no less than 11 official songs describing its grandeur, Tennessee shows its devotion to music of all kinds. Even if you're not a music buff, there's plenty to appreciate in the Volunteer State, including beautiful scenery, friendly people and interesting cities. The majority of Tennessee's population lives in urban areas, although farms are prevalent and agriculture still plays a role in the state economy. Tourism is also a major player in the state's economy.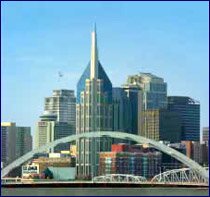 Tennessee is the third most affordable state to live in, with an overall cost of living more than 10% below the national average. Housing costs are a whopping 20% below the national average. Tennessee's median home price is $226,000. Tennessee enjoys one of the strongest eras of economic prosperity in its 200-year history, with record low unemployment and a per capita income that has doubled in the last 10 years. Tennessee increasingly offers an exceptional selection of homes.
Housing is extremely affordable and available real estate at excellent home values are abundant. The broad range of housing types include contemporary single-family houses, plantation-style homes and elegant southern mansions. The three major rivers that flow around and across the state, the Mississippi, Tennessee and Cumberland Rivers, have created watersheds that cover most of the state, resulting in an abundance of wildlife and recreational activities surrounding the beautiful homes.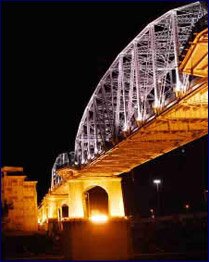 In addition to hosting a budding medical and hospital industry, the state's powerful combination of banking and insurance with the existing agricultural business and manufacturing base has allowed Tennessee to become a major player in the nation's economy. Tennessee is a leading producer of tobacco, and other farm products include livestock, cotton, dairy and greenhouse products. Larger industries include the manufacture of chemicals, textiles, apparel, electrical machinery, furniture, and leather goods. There are 90,000 cattle farms in Tennessee all together.
If you are moving to Tennessee and love the outdoors, Tennessee has many state parks, both natural and historical, to offer you. These state parks include Bicentennial Mall State Park, Bledsoe Creek State Park and Burgess Falls State Park. If nature is not on your list then you might consider looking up the many festivals this state has to offer as well as the many museums, including the Tennessee State Museum.
Tennessee offers a humid climate with abundant rainfall and a long, temperate growing season. Generally the state has hot summers and mild to cool winters with generous precipitation throughout the year. On average the state receives 50 inches of precipitation throughout the year. Snowfall ranges from 5 inches in West Tennessee to over 16 inches in the higher mountains in East Tennessee. The state of Tennessee is geographically divided into three Grand Divisions: East Tennessee including the Blue Ridge area bordering North Carolina, Middle Tennessee including the Cumberland Plateau, and West Tennessee.
To learn more about specific communities in Tennesee, request a Free Relocation Packet prepared by a HomeRoute Preferred™ local community expert. This exclusive guide will be customized to your specific home search and help you prepare for your upcoming move to Tennesee.
Information provided courtesy of HomeRoute.