South Dakota - Real Estate
Move to South Dakota
With a population less than one million but growing, South Dakota is a great place to experience some of the nation's greatest wonders, including the Mount Rushmore National Monument. With a top-notch school system and a budding economy, South Dakota's high-tech areas, low tax rates and pristine landscapes make this a great place for families to settle down.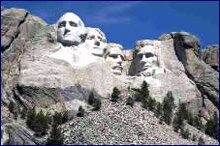 With an excellent school system, low crime rate and high quality of life, South Dakota's low cost of living and median home price of around $102,000, make it a steal. Residents don't have to worry because there are no corporate, personal income, personal property and inheritance taxes.
South Dakota's commitment to quality education and strong ties to the community make this state a great place for families. A number of publications have listed South Dakota and its cities in their top 5 places for families and to start a business. Here you'll find fresh air, crystal lakes and a clean, friendly environment. Housing types available include: Single Family Homes, Residential, Commercial, Lots & Land, Investment Properties, Waterfront, Farm Land, Town Homes & Condominiums, New Developments, Acreage, New Construction and Retirement Communities.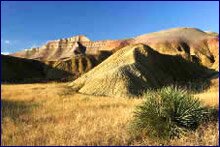 Best known as the home of Mount Rushmore, South Dakota's economy relies on tourism; other industries include durable-goods manufacturing, private services and agriculture. Agriculture products include: flaxseed, sunflower seeds, hay and rye.
Besides the regular tourist destinations, South Dakota has thousands of acres of lakes, rivers, forests, caves and mountains to explore. With plenty of outdoor recreation including: hunting, fishing, boating, skiing and snowboarding, the residents have plenty to do. For those more interested in our nation's history, Mount Rushmore National Memorial, The Crazy Horse memorial, Black Hills National Forest, Jewel Cave National Monument, Wind Cave National Park and the World's Only Corn Palace are some of the more popular destinations. Harney Peak, the highest point in the state, is located in the Black Hills and each October, Custer State Park hosts the annual buffalo roundup.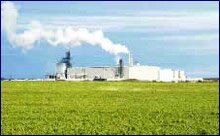 Like most of the northern states, South Dakota experiences very distinct seasons with cold winters and hot summers. The average high summer temperature is close to 90 degrees and come nightfall, it drops to around 60. While in the winters, it is often very cold with an average of 5 degrees, with plenty of snow. South Dakota is divided into four regions: the Drift Prairie, the Dissected Till Plains, the Great Plains and the Black Hills. Bordered by the Minnesota River Valley and James River Basin, the Drift Prairie consists mostly of low hills and glacier lakes. The Dissected Till Plains, in the southeastern section, complete with rolling hills and streams. Covering almost two-thirds of South Dakota, here in the Great Plains you'll find rolling hills, plains, canyons, and steep flat-topped hills called buttes. Lying in the southwestern section are the Black Hills, where much of the gold, copper and lead mining is done.
To learn more about specific communities in South Dakota, request a Free Relocation Packet prepared by a HomeRoute Preferred™ local community expert. This exclusive guide will be customized to your specific home search and help you prepare for your upcoming move to South Dakota.
Information provided courtesy of HomeRoute.