New Jersey - Real Estate
Move to New Jersey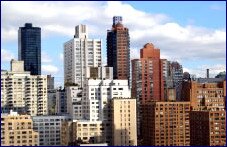 Miles of white sandy beaches, scenic mountains and picturesque towns, New Jersey's natural beauty is often a pleasant surprise to its crowded, industrial reputation. With its temperate climate, New Jersey offers summers filled with boardwalks and theme parks, walking trails brilliant with fall colors and enough snowfall to keep mountain ski lodges busy throughout the winter.
New Jersey is broadly divided into three geographic regions: North Jersey, Central Jersey and South Jersey. North Jersey is largely within New York City's metropolitan area, Central Jersey is largely suburban and South Jersey considered to be part of Philadelphia's metropolitan area.
With its proximety to both New York City and Philadelphia, New Jersey is home to more than 300,000 daily commuters into the nearby big cities. New Jersey is the most densely populated state, with every county in the state being deemed "urban." Composed of affluent suburbs of New York City and Philadelphia, New Jersey has the highest median household income of all the states and one of the most religiously and ethnically diverse states in the country. It has the largest Jewish population, the second largest Muslim population, and the fourth highest Italian-American population by total percentage of any state.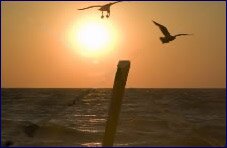 New Jersey is one of the most expensive states in the nation, with an overall cost of living 32% above the national average, and housing a whopping 73% above the average. The state's proximity to Manhattan, with all the employment and entertainment opportunities it provides, is one of the main reasons for the high cost of living. The average price for a new home is $488,917 with the median home price for existing homes statewide averaging out to $359,000. With its NYC influence, Northern New Jersey leads the state with the highest home prices overall.
Familes do find the higher cost of living does payoff when it comes to their children's education. New Jersey, overall, is considered to have one of the best public education systems in the United States. With 54% of New Jersey high school graduates continuing on to college or university, the Garden State is tied with Massachusetts for the second highest rate in the nation and just behind North Dakota, who holds first place at 59%. New Jersey also has the highest average scores for advanced placement testing in public schools in the nation.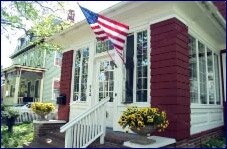 For people who make New Jersey home, while commuting into New York City, your options for transportation are numerous. Hoboken, Jersey City, and Weehawken are popular commuter cities, all of which offer connections to the New Jersey Transit System by bus or train. If you prefer a beach city, but still need to make it into the city for the work week, consider Sea Bright, Highlands, Monmouth Beach or Red Bank. These waterfront living towns offer commuters ferry and train service into the city.
For many, the Jersey Shore offers resort-style living and a break from the hustle and bustle of the big cities. The real estate on the Jersey Shore encompasses the Mid Atlantic Coast from Sandy Hook in the north to Cape May in the south. Along the coast, there are a variety of housing options, including established family neighborhoods, beachfront homes, retirement and gated communities, luxury condo complexes and older established neighborhoods all with a breathtaking waterfront view.
To learn more about specific communities in New Jersey, request a Free Relocation Packet prepared by a HomeRoute Preferred - local community expert. This exclusive guide will be customized to your specific home search and help you prepare for your upcoming move to New Jersey.
Information provided courtesy of HomeRoute.