Massachusetts - Real Estate
Move to Massachusetts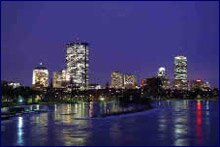 Moving to Massachusetts, you'll find homes surrounded by historic towns where the architecture is still that of early America, lively urban areas, picturesque seaside communities, and tiny rural towns, all of which offer a unique ambiance and an exceptional real estate market. With a population approaching 6.5 million in a relatively small area, Massachusetts is mostly urban and suburban in its eastern half but still primarily rural in the west. The Bay State is a vibrant area of the nation full of economic opportunity, a rich history, eclectic neighborhoods and interesting landscape worth exploring. Along with its gorgeous beaches, residents enjoy phenomenal natural beauty, plentiful outdoor recreation, a rich heritage, magnificent architecture, mouthwatering seafood, popular major-league sports teams and numerous cultural activities.
Massachusetts, and especially the Boston-Cambridge area, is known for its extremely high cost of living. Although the state has an average cost of living that is more than double the national average, the good news is that the state's booming economy makes it relatively easy to find a well-paying job. The median sales price for a home in Massachusetts is near $339,450. The overall price range for housing in Boston is dramatic as the cheapest home is $60,000 while the most expensive estate is priced at $13 million.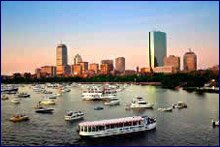 Massachusetts offers a diverse real estate market and offers a wide selection of property types. From gable-roofed Massachusetts homes on the Cape Cod peninsula to 18th- and 19th-century style cottage retreats of fishermen, to modern single-family homes and estates on tree-lined cul-de-sacs in Boston, this region's real estate market is one of distinction. Combined with a multitude of job opportunities, having one of the best public school systems in the nation and an exceptionally high quality of life, Massachusetts is home to some of the country's most sought out communities and towns.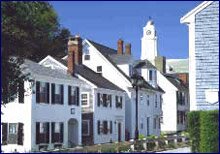 Today, higher education, health care, and financial services drive the Massachusetts economy, along with various agricultural and industry outputs. Because the state is such a popular destination for history buffs and sports fans, the service sector, mainly the tourist industry, is a big employer; more than one third of the state's workers work in the industry. The state is also considered a haven for progressive, liberal thought and often sends political candidates to the national scene. Massachusetts was the home state of US Presidents John Adams, John Quincy Adams, John F. Kennedy, George H. W. Bush and two recent presidential aspirants, Michael Dukakis and John Kerry.
This New England state has all that four distinctive seasons have to offer: beautiful spring flowers amid warm, rainy days; warm sunny summers made for boating and hiking, gorgeous fall foliage among the rolling hills and cold, snowy winters perfect for skiing and sleding. Residents experience a steady amount of precipitation all year long, whether it be rain or snow. Massachusetts also offers residents sandy beaches, rivers for canoeing, whale watching from April to October in the Atlantic Ocean and plenty of bike trails, along with the Boston Harbor Islands National Park area.
To learn more about specific communities in Massachusetts, request a Free Relocation Packet prepared by a HomeRoute Preferred™ local community expert. This exclusive guide will be customized to your specific home search and help you prepare for your upcoming move to Massachusetts.
Information provided courtesy of HomeRoute.