Established in 1893 by the Religious Society of Friends, George School is committed to cultivating respect for differences and to meeting the intellectual, social, and developmental needs of students. The 265-acre campus is conveniently located 30 miles from Philadelphia and 70 miles from New York City; George School attracts a diverse student body including 13% international students, representing 30 countries and 20% students of color. Quaker values such as tolerance, equality, and social justice create a diverse community where academics, sports, arts, and service learning share emphasis.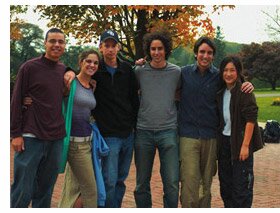 A co-educational boarding and day school, George School enrolls 540 students in grades 9-12. The School offers a challenging college preparatory curriculum to students with a variety of learning styles and abilities, preparing them for a lifetime of learning. Programs include Advanced Placement (AP), English as a Second Language (ESL), and the International Baccalaureate (IB) Diploma.
Internationally renowned, the IB Diploma Program is an academically rigorous two-year course of study, which often culminates in a full-year of university credit in the United States or opportunities for university studies abroad.
Along with the comprehensive academic offerings, George School provides a breadth of extracurricular activities in athletics, performing and visual arts, and community service. Annually, students are required to play team or intramural sports, take a yearlong arts course, and participate in the school cooperative work program. In addition, George School offers an extensive community service program including service projects to Coastal Georgia, Navajo Nation in Arizona, and international work camps to Cuba, France, South Korea, Israel/Palestine, Vietnam, Nicaragua, and South Africa.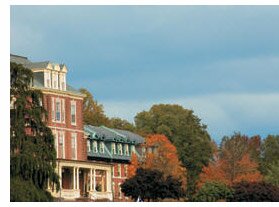 For more information, please visit our website at www.georgeschool.org or contact the admission office:
Office of Admission
George School
Box 4460
Newtown, PA 18940
Phone: (215) 579-6547
Email: