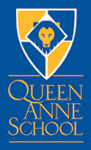 The Queen Anne School Philosophy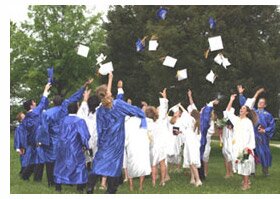 Queen Anne School recognizes that education in the 21st century must reach beyond the "three R's". It's no longer enough to say that our children need to master algebra and history and biology and literature. This new generation of young people needs the skills to thrive and excel in a complex and rapidly changing world – skills to communicate through a variety of media skills to think and evaluate critically, leadership skills which will enable them to play active and meaningful roles in the lives they will one day live as adults.
Queen Anne School is committed to educating each student intellectually, aesthetically, and spiritually, with a clear eye on the future. Regardless of age, race culture, or economics, each student is uniquely challenged, personally stimulated, and creatively nurtured within our culturally diverse community. Our students are the leaders of tomorrow – and we see it as our mission to help them find the right path to their place in the wider world.
History
A college preparatory, coeducational day school enrolling approximately 300 students in Grades 6-12, Queen Anne is located on 60 acres between Washington and Annapolis. Affiliated with St. Barnabas' Episcopal Church, the school offers a demanding, comprehensive program, including Advanced Placement courses, community outreach, and a biology of the Chesapeake Bay program. Fine arts, athletics, and other electives enhance the curriculum. Classes are small, and students are prepared to be critical thinkers and mature individuals.
Queen Anne School
14111 Oak Grove Rd.
Post Office Box 4528
Upper Marlboro, MD 20775
Tel: 301 249 5000
Fax: 301 249 3838
www.queenanne.org