Situated on 28 tree-shaded acres, Shorecrest Preparatory School is an independent, co-educational college preparatory day school for students in pre-K through 12th grade. Founded in 1923, Shorecrest is Florida's oldest independent day school. Shorecrest has a child-centered approach to education, reflecting the belief that teachers and administrators should work with understanding and patience toward the fullest development of each child. We encourage students to become critical thinkers and problem solvers as we nurture them through every stage of development. Shorecrest is a place where talents are cultivated, skills are uncovered and achievement is praised. Education and student development take place in the classrooms, on athletic fields, in the arts and through volunteerism.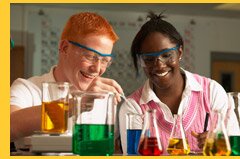 Shorecrest offers a challenging college preparatory program with 20 Advanced Placement courses and a college counseling department. A full-time college counselor begins individually guiding students in the college selection process during the sophomore year, offering personalized attention to their collegiate and life plans. In 2005, over $3,500,000 was awarded in scholarships for colleges and universities around the country. These scholarships combined with outstanding test scores make Shorecrest an academic dream school.
The visual and performing arts are a vibrant entity at Shorecrest bursting with enrichment, state-of-the-art facilities, thirty-seven separate course offerings, including playwriting, musical theatre, photography, fine arts, drama and music, and an extraordinary level of student participation. The exceptionally talented faculty includes a nationally recognized playwright who has two Eugene O'Neill Awards to his credit as well as several off-Broadway plays and screen plays; a musical theatre instructor who has published four original musicals; a highly respected dance instructor who trained with the Royal Ballet and the New York City Ballet and won national awards for her choreography; and an instrumental music instructor who was a former recording artist for RCA records and has played with both symphonies and "Big Bands." With a strong belief that literacy in the arts is essential to the development of a well-educated person, Shorecrest provides its students with a dazzling array of cultural and intellectual arts opportunities.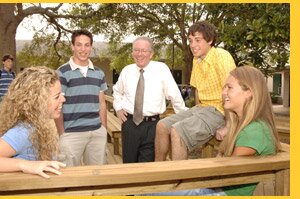 Shorecrest is also home to 34 athletic teams, including football, sailing, golf, soccer, basketball, track, baseball, cross-country, swimming, volleyball, softball, and tennis. The Florida Athletic Coaches Association has ranked Shorecrest in the top five among the 165 Florida schools in the I-A competitive division for the overall quality of its athletic program.
Shorecrest fosters a sense of community among students, faculty, and parents. Character education is also an integral part of the Shorecrest curriculum throughout all grade levels. The lives of the students are anchored by an awareness of diversity and the value of volunteerism. Shorecrest provides a broad range of community service experiences, such as opportunities to work with young children, the elderly, the homeless, and the disabled.
Shorecrest is accredited by the Florida Council of Independent Schools (FCIS), Southern Association of Colleges and Schools (SACS), National Association for the Education of Young Children (NAEYC), and the Florida Kindergarten Council (FKC).
For more information, please visit our website at www.shorecrest.org or contact the admissions office at (727) 522-2111 or