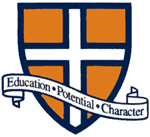 Since the first clump of dirt was turned for construction on The Brook Hill School campus in 1996, the founder's vision for the school has embraced the desire to create an exceptional community of learning that includes students from all over the world.
The Brook Hill School is a vibrant, independent Christian school, set on a beautiful 120-acre campus in East Texas just south of Tyler. The school's three-fold mission permeates every aspect of its existence. That mission? To provide excellence in college preparatory education, affirm the gifts and challenge the potential of each student, and encourage students to honor God through Christ-like character.
The doors to academics experiences opened in the fall of 1997 with 31 students in grades six through eight. An international/domestic boarding program was established in the summer of 2003 with the completion of two 7,800 square foot boarding houses. Each house accommodates 16 students with a spacious, two bedroom apartment for the host family. Brook Hill has now hosted students from China, Japan, Korea, Kosovo, Mexico, South Africa, Taiwan, and Vietnam along with day students from across East Texas. Accredited through the Southern Association of Colleges and Schools, Brook Hill is also affiliated with the Association of Christian Schools International, the College Board, National Association of Independent Schools, National and Texas Association of College Admission Counselors, and the Texas Association of Private and Parochial Schools. The faculty consists of 27 members each holding baccalaureate degrees. In addition, 18 faculty members have earned Masters Degrees and two have earned doctorate degrees.
A Brook Hill education strives to develop the whole child and therefore offers a balance in instruction so that students may grow in knowledge, skills, and wisdom which ground young people the rest of their lives for living as God has designed, free to choose with wisdom and act with love. Brook Hill offers a classical education from a Christian worldview. It is drawn from the classical Christian liberal arts education heritage, which is based on universal truths, foundational principles, enduring traditions, and the great literature of history. Each student is challenged not only academically but also athletically, artistically and spiritually. Brook Hill graduates have been accepted to Agnes Scott College, Baylor University, Cornell University, Embry Riddle Aeronautical University, Hobart and William Smith College, Mount Holyoke, Randolph Macon, University of Texas at Austin, and Wellesley College to name a few. In addition, students may choose from a competitive and award-winning selection of fine arts and athletic options. Art, vocal music, drama, and orchestra programs along with web design and yearbook are offered with a strings academy in the works. Athletic options include soccer, volleyball, basketball, golf, tennis, baseball and physical conditioning along with a Baseball Academy. Brook Hill's soccer, golf, tennis and baseball programs have each earned state championship honors while every sport offered in 2003-2004 advanced to post season play.
For additional information, please call (903)894-5000 or e-mail the admissions office at .
Web: www.brookhill.org/