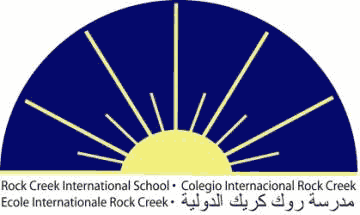 Introduction:
Rock Creek International School (www.rcis.org), a co-educational day school, educates young people, Pre-Kindergarten to Eighth Grade, to proficiency in two languages, in-depth knowledge and appreciation of diverse peoples and cultures, as well as responsible participation in local, national and global communities in the pursuit of personal development and service to others. Extended day and after school enrichment programs are also available.
Founded 1988 with the express intention of helping children achieve academic excellence by providing a world-class education for students who would learn firsthand the cultural and intellectual ties that span international differences, Rock Creek International School seeks to create prospective world citizens who will understand their responsibilities as adults in a global arena.
RCIS adheres to the International Baccalaureate Organization's Primary Years Programme (PYP) and Middle Years Programme (MYP), at the two Washington DC campuses.
The school's program of dual-language immersion is unprecedented among independent schools in the United States. Nowhere else on this continent can students, beginning in Preschool, choose from among programs in Arabic-English, French-English, and Spanish-English.
Student Body:
The student body of 215 students for school-year 2003-2004 included US citizens from Maryland, Virginia and the District of Columbia, and young people from more than 50 countries. Enrollment has increased in the 2003-2004 school year, thanks to the acquisition of the new Middle School building at 1621 New Hampshire Avenue, N.W. Washington DC. Equally compelling and important is the racial diversity in the student body. Approximately 50% of the students are children of color. Also, in accordance with a firm commitment since the first day of classes in 1988, the tuition assistance program empowers RCIS to benefit from a socio-economically diverse student body.
Accreditation:
Rock Creek International School is accredited by both the International Baccalaureate Organisation and the Middle States Association of Colleges and Schools, and attracts numerous inquiries from schools around the world interested in learning how to design and implement a thriving dual-language immersion program. RCIS is a member of the Association of Independent Schools of Greater Washington, the Council of International Schools of the Americas, the European Council of International Schools and the National Association of Independent Schools
The Dual-Language Immersion Arabic-English Program at RCIS:
From its first year, when English-Spanish was offered to the five pioneer students, mastery of a foreign language and the concomitant culture has been a primary goal of RCIS. English-French was added midway through that first year. Both languages have thrived and are taught exclusively by native speakers. Consequently, the faculty comes from over 40 foreign countries. Of particular note, the Arabic-English program at Rock Creek International School, still in its infancy, has met with a very positive response. Reports have reached us that RCIS's Arabic-English dual-language immersion program for elementary students is the first of its kind in the United States, and perhaps in this hemisphere.
Admission:
The Office of Admission is currently accepting applications for the 2004-2005 academic year. To schedule a visit, click here. For additional information, email or call (202) 965-8700