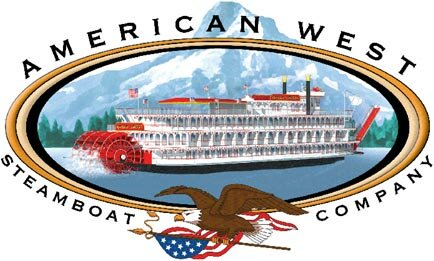 Alaska Sternwheeler Cruises
After nearly 100 years, sternwheeler cruising has returned to Alaska's Inside Passage. Continuing in Alaska's proud paddlewheeler tradition, the Empress of the North offers unique 8- and 11-night voyages that showcase spectacular scenery, amazing wildlife, epic history and fascinating cultures. These unique cruise itineraries have been carefully crafted to showcase the best of the Inside Passage, including breathtaking glaciers, snow-capped mountains, quaint frontier towns, pristine waterways and sacred Native Alaskan sites.
Small Ship Cruising
Southeast Alaska is a land of shallow waterways, winding channels and deep fjords. These features not only define Alaska's unique landscape, they also demand a specially designed cruise vessel built for Alaskan exploration. Thanks to her small size, the Empress can cruise into these narrow waterways, glide across shallow channels and visit small communities without overwhelming them. Large cruise ships, bypass some of the region's most scenic attractions and overwhelm tiny coastal towns. In contrast, the Empress presents Alaska as it was meant to be experienced, with up-close glacier views, unparalleled wildlife viewing and uncrowded visits to charming frontier towns.

Included Shore Tours
Another difference with a cruise aboard the Empress is our included featured shore excursions. At each port of call, guests go ashore to explore historic and scenic attractions, accompanied by our onboard Alaska historian/curator/naturalist. Guests ride on an historic railway into the Yukon, cruise into Glacier Bay, visit Native Alaskan totem sites, tour a marine aquarium, visit a raptor center, witness a lumberjack show, photograph amazing botanical gardens and feast at an authentic salmon bake. And, unlike most other cruises, these shore activities are all included in the cruise fare.
Showboat Elegance
The Empress shines by recapturing the grand tradition of showboat elegance. With four passenger decks, generous public spaces, large staterooms, two elevators, and a host of other amenities, she recalls the "floating palaces" of yesteryear. The Imperial Russian-themed Romanov Dining Room offers opulent surroundings, complete with historic patterns, colors and textures selected to capture the elegance of the royal palace. Ornately carved columns, richly colored wallpaper, and a domed, faux sky ceiling are reminiscent of the royal court.
From the gold-rush era resplendence of the Golden Nugget showroom, to the tasteful richness of the Paddlewheel Lounge, to the impressive art galleries that line the corridors, public spaces embrace passengers with a sense of history and refinement. Historical ambiance continues in the elegantly appointed, deluxe staterooms and suites. All are large and richly furnished with either twin or queen beds, sitting areas and large, private bathrooms.
A Truly Unique Cruise
A cruise aboard the Empress is unlike any other Alaska cruise. Nowhere else can one experience this quality of elegant small ship cruising with fine dining, entertainment, enrichment and included shore excursions.
For more information call 1-800-434-1232 or visit our website www.AmericanWestSteamboat.com.
American West Steamboat Company
2101 4th Avenue, Suite 1150
Seattle, WA 98121
1-800-434-1232