FORTIS HEALTHCARE LIMITED: A NEW WORLD OF PATIENT CARE:
FORGED WITH PASSION AND COMPASSION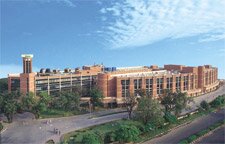 Fortis Healthcare Limited (FHL) is an enterprise from the promoters of Ranbaxy, a global giant and India's largest pharmaceutical company. With the first flagship venture of the Group, Fortis Hospital at Mohali in 2001, today the Fortis network has grown to 12 hospitals with approximately 1,580 inpatient beds in use, with capacity to increase the inpatient beds to approximately 1,890. Fortis Healthcare Limited is one of the largest private healthcare companies in India, based on the number of hospital beds according to information provided by CRIS-INFACs reports published in 2005.
The Fortis mission to deliver quality healthcare focuses on such drivers as excellence, technology and research. While the Fortis ethos is enshrined in a "total patient centric approach" to medical care, delivered through a chain of:
Super-speciality Hospitals supported by a complete Multi-speciality backbone
Multi-speciality Hospitals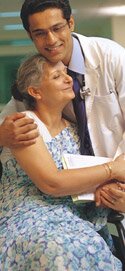 In a span of just 5 years, since the opening of its first hospital in Mohali (Chandigarh, North India), Fortis has established a network of hospitals providing medical treatment to patients across north India.
Fortis Mohali is a comprehensive multi-speciality hospital, with a super-speciality i.e Heart. The hospital environment is nurtured by a scientific association with one of the world's leading health delivery systems- Partners HealthCare System Inc. (PHS), USA. The association provided Fortis Mohali with clinical protocols, quality assurance, training of hospital personnel and criteria for accreditation in accordance with US hospital standards and procedures related to cardiac care.
Fortis Mohali's emergence as a super-speciality facility in North India has been underlined by the accomplishment of numerous high-end procedures such as: cardiac re-Modelling; pediatric arterial switch operation, aortic Aneurysms; kidney tumour removal, to cite a few.
The Fortis-Escorts hospital network - a recent amalgam- has an extensive cardiac program, performing more than 5,000 open heart surgeries, 5000 angioplasties and 15,000 angiographies in the last fiscal year.*
Fortis Healthcare Ltd. is fast establishing its presence within the National Capital Region of Delhi. In a span of two years the new Fortis Hospital in Noida has established itself with superspeciality departments in orthopaedics and neuro sciences backed up by a range of multispeciality disciplines. This is possible because of our doctors like Dr Ashok Rajgopal; an experienced orthopedic surgeon and Dr A. K. Singh, Director-Neuro Sciences who is credited to being amongst the first in India performing many critical procedures. Fortis Hospital, Noida also provides tertiary treatment in key specialities such as: renal sciences; genito-urinary diseases; gastrointestinal diseases as well as many other disciplines.
* On a proforma basis taking into account the Escorts Hospitals and Fortis Hospital, Noida.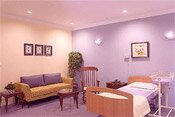 Fortis Flt. Lt. Rajan Dhall hospital is a 120 bed hospital in Vasant Kunj, South Delhi, 20 minutes from the international airport and focused on providing super-specialty tertiary services in cardiac sciences, renal sciences, diabetology, pulmonology and thoracic sciences while being a speciality center for Joint Replacement. High end Cosmetic Surgery, Dental and other multispecialities are also available.
Fortis La Femme, New Delhi is a 44 bed facility dedicated to taking care of women's health for birthing and Cosmetic Surgery. The hospital has modern infrastructure and projects a patient friendly ambience.
What differentiates Fortis Healthcare Limited is its strict adherence to international clinical protocols in patient handling, operation theaters, ICU management and emergency care. Our Doctors -many Western trained, caring nurses, technicians and hospital staff makes the patient feel at ease away from home.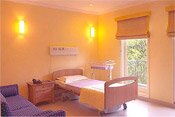 In order to provide international patients with the highest level of service quality from their arrival to departure in India with seamless registration and discharge with an element of warmth, we have created the Fortis International Patient Service Centre at New Delhi.
We have numerous patients walking through our doors from across the globe - Middle East, CIS, UK and US to name a few. Select hospitals within the Group are empanelled by some international insurance companies like CIGNA, Aetna, HTH Worldwide, BUPA and Vanbreda.
With the expanding Fortis network, patients at each Fortis hospital become beneficiaries of expanding wealth of interactive medical expertise and quality of medical treatment - medical excellence that is enhance through compassionate care......... Fortis way.
Address: Piccadily House, 275-276, Capt Gaur Marg, Srinivas Puri, New Delhi - 110065.
Tel No: + 91 11 4229 5268
Cell No : + 91 98101 11314
Email:
Website: www.fortishealthcare.com