Nevada Retirement - Nevada, retirement living with warm sunny skies and plenty of nightlife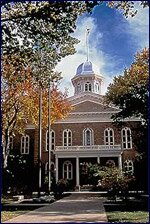 If Horace Greeley were alive today, his advice might well have been "Go West, Young Retiree." In view of the enthusiastic western migration of senior citizens who are heeding the call of Nevada's low taxes, warm climate, active adult lifestyle and competitive cost of living; Las Vegas and the surrounding area must be considered one of the most popular and fastest growing retirement destinations in the U.S.
Here, in this 24-hour town, more than twenty active adult and retirement communities have been developed with a varying menu of housing options, ranging from resort-style upscale communities to affordable manufactured home neighborhoods. Several are loaded with amenities like hiking and fitness trails, pools and saunas, tennis courts, golf courses, card rooms, ballrooms and more and offer luxurious executive level homes. Others are priced more modestly and designed to appeal to a broad spectrum of retirees from across the country.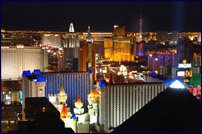 Situated in the southern tip of Nevada, this entertainment and gambling mecca, along with nearby Henderson and other smaller communities in the desert basin lying between the Sierra Nevada and Wasatch mountain ranges is viewed by many seniors as the ideal retirement destination. The warm climate, with low humidity and sunny skies for 320 days a year is almost the perfect atmosphere in which to experience a relaxing and fun-filled retirement, one where world class golf, scenic outdoor venues and the water paradise of Lake Mead, with its 500 miles of shoreline are readily available.
Ranked among the "most livable cities," Las Vegas, with a population of almost 600,000, and Henderson, just 17 miles away and with more 250,000 people, are both in Clark County, one of the fastest-growing areas in the country. With 5,000 new residents arriving each month, this region continues to be one of the strongest real estate markets in the nation, yet home-buyers can still find some of the most affordable homes in the entire southwest United States.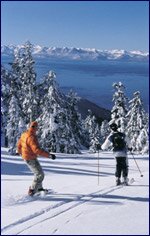 Retirees who prefer the surroundings of a smaller community might want to consider two other towns in Clark County, Boulder City and Mesquite; each have less than 20,000 residents but still give retirees living there access to the same lifestyle advantages offered in the larger metropolises.
The rising importance of Las Vegas as a retirement destination is reflected by the fact that Del Webb Communities, which pioneered the concept of active adult communities, currently has eight of its projects located in and around the area.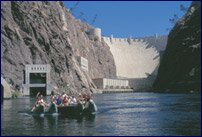 For retirees who want to live in Nevada, but might prefer a more moderate climate, one with the appeal and variety of a true "four season" climate, the Lake Tahoe region in the northern part of the state along the California border is a very desirable option. Here, on the eastern slope of the Sierra Mountains, Reno offers a rich arts scene, big-name entertainment venues and year-round outdoor activities.
Carson City, the state capital, traces its origins to the frontier days of the Old West and the Gold Rush era, but today is a pleasant smaller city of 53,000 residents where retirees can divide their time between the spectacular ski slopes of nearby Tahoe resorts and golfing on a number of championship courses. Water sports on Lake Tahoe itself offer another pleasant diversion, while some may prefer fishing or bird watching at nearby Spooner Lake and Washoe Lake State Park.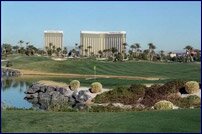 There seems to be little doubt that Nevada's stature as a retirement destination will continue to emerge in future years. With an ever increasing number of affluent baby boomers searching for an active retirement lifestyle discovering the allure of places like Las Vegas and Reno, and with an aggressive group of residential developers continuing to meet the increased demand for housing and resort-style amenities, Nevada is certain to remain at the forefront of the retirement industry.
For more information on finding your best places to retire, visit