Mississippi - Affordable and Graceful Retirement Living in the Old South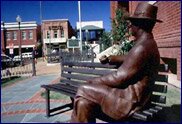 Anyone exploring the possibility of choosing Mississippi as a place to retire is certain to be pleasantly surprised by the variety of choices available to them. Beginning in 1994, the Hometown Mississippi Retirement Program was established to promote the state as a retirement destination. To qualify for the designation as a Certified Retirement City, a town is evaluated on several criteria important to retirees, specifically affordable cost of living, taxes, crime rate, quality of medical care, recreational, educational and cultural opportunities and community spirit.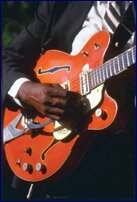 The 21 cities and towns currently recognized as Certified Retirement Cities provide a wide selection for retirement living, including quaint small towns, residential resort communities along the Gulf Coast and picturesque river towns situated on the banks of the Mississippi River. A complete list of these can be found on the Program's official website. Though there is no clear distinction as to which is the most popular choice among new retirees, prior to Hurricane Katrina, the Gulf Coast Region, which stretched almost 100 miles across the Gulf of Mexico, was experiencing a rapid growth in its retirement-age population, with a substantial number of the new arrivals being young, active retirees lured by the explosion of golf course communities and gambling resorts.
Other emerging retirement choices are the state's two major college towns, Oxford and Starkville, home to the University of Mississippi and Mississippi State University, respectively. Oxford, with just over 10,000 residents, excluding university students, has long been noted as a center of Southern culture and for the art and literature produced here. Described by USA Today as "thriving New South arts Mecca, this small town features a historic and thriving town square and is nestled among the rolling hills of northern Mississippi, just a short drive from Memphis. Each spring, its quiet, tree-lined neighborhoods are filled with the aroma of wisteria and accented by blazing azalea blooms.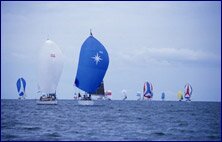 Oxford continues to serve Faulkner's legacy well. A strong literary community remains here, with a roster including John Grisham and Willie Morris. Each year the town hosts two internationally recognized literary conferences. The Faulkner Conference draws visitors from around the globe, and the Oxford Conference for the Book attracts some of the most respected writers in the United States.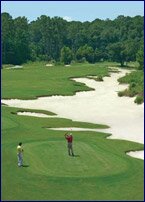 The University of Mississippi (better known as Ole Miss) is an integral part of Oxford life. Ole Miss has seven major schools of study, and students over age 65 can take one class each semester for free. The university's various museums include exhibits ranging from classic Roman and Greek antiquities to B.B. King's personal album collection. The University Artist Series holds several major productions featuring world-renowned classical performers, and the school's Festival of Southern Theater premiers plays to an audience of national theater critics.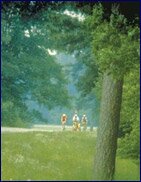 A significant number of retirees are also being drawn to the picturesque river towns of Natchez and Vicksburg, both of which are famous for their rich, historic character and restored antebellum buildings. In Natchez, many structures remain from the French, Spanish and English eras, and large areas of the downtown residential districts are completely Victorian or antebellum. The towns are also notable for their annual festivals and pilgrimages, which give thousands of guests a glimpse of their rich past, architectural traditions and magnificent gardens. As an added bonus, retirees living in Vicksburg can broaden their cultural horizons by enrolling with the Institute for Creative Learning in Retirement at nearby Hinds Community College. The low-cost program is built around retirees, offering both educational and social opportunities directed to members' specific interests.
Anyone desiring a more contemporary suburban hometown setting may want to consider Madison, a planned community of 16,000 residents, giving priority to safety, comfort and a small-town atmosphere. Just five miles north of Jackson, Madison's close proximity to the state's capital has made the town a thriving suburban community. The symphony, opera, ballet, theater companies and the Mississippi Museum of Art with its international exhibitions are well worth the 15-minute drive. The Jackson International Airport provides convenient access to the area.
But retirement living in Mississippi means more than just small town charm and community spirit. Throughout the state, one will find a wealth of opportunities for outdoor recreation in spectacular natural settings, whether it be on the more than 140 golf courses scattered across the state, hiking and biking along miles of beautiful wooded trails, or boating and fishing on the wide selection of lakes and streams for which the state is noted. And of course, for anyone who loves spending time on the white sandy beaches of the Gulf Coast, the Gulf of Mexico is just a short drive from anywhere in the state.
However, for many seniors approaching retirement, it may well be Mississippi's affordable cost of living, including its attractive housing costs and low property taxes, that is the primary consideration in choosing this as the best place to retire.
For more information on finding your best places to retire, visit