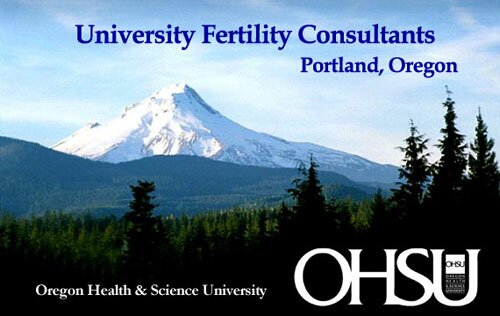 University Fertility Consultants was one of the first reproductive centers to be established in the Pacific Northwest. Located in Portland, Oregon at the Oregon Health and Science University, our program has always been in the forefront of advanced reproductive technologies. We are a nationally recognized team, offering a complete range of services to couples who want to become parents. We distinguish ourselves from other academic care facilities by dedicating 4 board certified physicians to our mission. This means that you will receive the full personal attention of a Reproductive Endocrinologist for your care. Our active research and development program helps our physicians and scientists bring the latest technology and services to patient care. With a proven record in women's research, our physicians offer you reproductive choices not available at other clinics.
Our services include:
Full In-Vitro Fertilization (IVF) Services
Intracytoplasmic Sperm Injection (ICSI)
Preimplantation Genetic Diagnosis (PGD)
Genetics Counseling
Donor Egg Program
Embryo freezing and Storage
Intrauterine Inseminations (IUI)
Onsite Donor Sperm Bank
Donor Insemination
Semen Analysis and Sperm Testing
Sonographic Services
Surrogacy Medical and Counseling Services
Psychological Counseling for Patients and Donors
Reproductive Endocrine Services
Reproductive Surgical Services
Menopause Services
Our professional expertise accounts for much of our success. But our experience also tells us that making each couple comfortable with their clinical experience is an important factor for a successful outcome. Reproductive care is often demanding emotionally and can involve many clinical visits and tests. Our staff promotes a warm environment to facilitate communication throughout the term of care. Each patient is assured of receiving optimal care, customized to your specific health needs since each case is individually reviewed and managed by a team of reproductive endocrinologists and laboratory specialists. We would appreciate the privilege and opportunity to help you become parents.
Please visit us at: www.fertilityoregon.com or Contact us
Or feel free to call (503) 418-3700