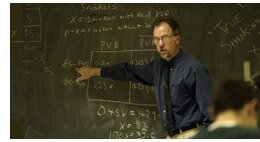 The Master of Science in Public Health (MSPH) program at the University of Colorado at Denver and Health Sciences Center (UCDHSC) is a generalist, professional degree program accredited by the Council on Education for Public Health. The MSPH program, established in 1982, admits about 40 students per year. Because it requires a thesis or a publishable paper, the 40-semester hour program requires 2 years to complete.
Recognized as a Program of Excellence by Colorado's Commission on Higher Education, the MSPH program offers required and elective coursework in epidemiology, biostatistics, behavioral health sciences, environmental health sciences, and health services administration. Due to the availability of doctoral degrees in epidemiology and biostatistics, students have the opportunity to acquire additional depth and breadth in these 2 public health disciplines.
Analytic and research methods skills are emphasized in the MSPH curriculum, and a public health practice experience is required.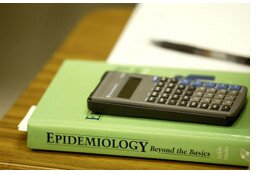 Degree completion rates exceed 80%. Graduates are in high demand and find employment as researchers; epidemiologists; analysts; public health department administrators and program managers; program directors in managed care; health insurance company analysts; contract research organization analysts; city, county, state and federal governmental employees; employees of CDC, NIH, AHRQ; directors of voluntary health agencies; and other public health and health system positions.
A Certificate in Public Health Sciences (CPHS) can also be obtained for persons who want basic public health coursework but are not seeking a degree or who wish to sample public health courses before deciding about a graduate degree. The CPHS requires 15 semester credits of MSPH coursework. These credits may be applied toward the MSPH degree if the student is later accepted into the MSPH program.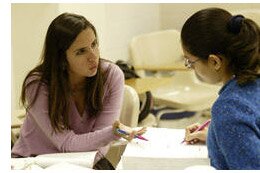 The UCDHSC School of Medicine, academic home of the MSPH program, is in the process of relocating to an exciting new campus and biotechnology park at the former Fitzsimons Army base. Denver—and all of Colorado—provide beautiful and stimulating environments in which to live and work. Coloradoans live more active lifestyles and have lower rates of obesity than the residents of most other states. Colorado has diversity among its population, including a Hispanic population and culture. The performing arts community is strong, professional sports teams (football, basketball, baseball, hockey, and soccer) call the Mile High city home, and many other features attract persons from a range of interests and aspirations to live in Colorado. Readily accessible outdoor activities include skiing and snowboarding, hiking, rock and ice climbing, camping, and mountain biking.
The MSPH program offers modestly funded public health traineeships and diversity scholarships. Potential applicants are encouraged to contact:
MSPH Program
University of Colorado at Denver and Health Sciences Center
4200 E. 9th Ave., MS B-119
Denver, CO 80262
Phone: 303-315-8357
Website: www.uchsc.edu/pmb/msph/index.htm