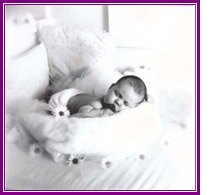 Reaching Out thru International Adoption is a fully licensed non-profit Child Placement and Humanitarian Aid organization that provides pre-adoption, placement and post adoption services. Reaching Out assists in the adoption of foreign children from Azerbaijan, Bulgaria, Cambodia, China, Republic of Georgia, Guatemala, Japan, Kazakhstan, Nepal, Russia, Taiwan, Vietnam and the Ukraine. We have successfully placed children in loving homes across the United States and abroad. At Reaching Out, we are committed to providing very close, personal service throughout your adoption journey. We are here to help you find the path that leads to your child!
We believe it is important to provide you with a very comprehensive overview of the entire adoption journey. For that reason, we have dedicated our website and all of our adoption materials and our personal assistance, to providing you with a clear understanding of all that is involved.
Here are some of the standard services we are proud to offer our clients:
The Reaching Out Newsletter and Website: We provide adoptive families with a free subscription to the Reaching Out Adoptive Newsletter "The Family Focus". This newsletter and our website are packed with the most recent information on the status of our adoption programs, personal adoption stories, information on upcoming events, medical issues and various articles pertaining to adoption. Please feel free to visit our website at www.adoptachild.us for use as your complete adoption resource guide.

Reaching Out eGroups lists: Reaching Out is dedicated to bringing adoptive families together to share in the adoption journey and provide support and friendship to families touched by adoption.

Helping Hands...Reaching Out to Children in need: We are devoted not only to helping children find loving homes, but to also improve the quality of life for those children who may never have a family of their own - spending the majority of their lives within the confines of an orphanage. We dedicate ourselves to helping these children through our on-going humanitarian aid efforts.

Education on Adoption Issues: We encourage all adoptive parents to learn as much as they can about international adoption and adoption issues in general. Knowledge is a powerful resource. There are many excellent resources available for adoptive families and Reaching Out will help you begin your adoption education by providing you with a series of exceptional books and reading material.

Home Study and Post Placement Services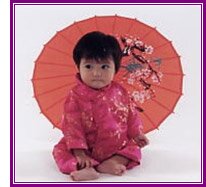 Reaching Out thru International Adoption, Inc. is proud to be a recognized member of the JCICS Joint Council on International Children's Services and Focus on Adoption. We remain committed to upholding the highest standards of ethics in adoption.
Whether you are considering the adoption of a child as an immediate priority or are just gathering information for adoption in the future, you may want to visit our website at www.adoptachild.us or contact us at (856) 321-0777 to receive an Information Package.