Welcome to Strayer University.
A fast, flexible way to earn your degree.
About Strayer University. Established in 1892 to answer the educational needs of working students, Strayer University offers a valuable, real world education in a flexible and convenient format. In addition, we support our students' success with individualized instruction and services. By continuously updating our curricula, we ensure that our students are well equipped to excel in today's dynamic workplace.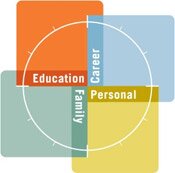 With more than 45 campuses in the U.S., and online instruction offered around the world, Strayer University currently helps 31,000 working students achieve their goals. Strayer University is regionally accredited by the Middle States Commission on Higher Education, an institutional accrediting agency recognized by the U.S. Department of Education.
How it Works. To accommodate your lifestyle, location, and learning preferences, Strayer University offers three different class formats: Campus, Online Asynchronous, and Online Synchronous.
With the campus format, working students can learn in the traditional classroom setting at the times that fit their schedule. Day and evening classes are offered seven days a week at a campus near your home or work.
 
With the online asynchronous format, students and instructors participate at different times that fit their schedules. You can attend class any time you want, 24/7, accessing recorded audio lectures, video presentations and supporting materials via the Internet. In addition, you have the option of participating in real-time chats with your classmates and professors.
 
With the online synchronous format, students and instructors all participate at the same day and time and interact in real-time, just as you would in a regular classroom. With this "virtual classroom," you'll hear live audio from the professor, supported by a multimedia presentation on your screen, and you'll be able to communicate in real-time via text with your professor and classmates.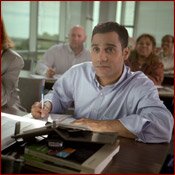 Key advantages of Strayer University. At Strayer University, we offer the highest level of student support and are dedicated to your success, from enrollment through graduation and beyond.
Flexible Class Schedules. Attend day and evening classes at a nearby campus, or attend online classes any time you choose.
 
Graduate Faster. Our quarter system makes it possible for you to take more courses in a year than the traditional semester system, so you can graduate faster.
 
Real-world education. Acquire a valuable education in Business, Public Administration, Information Technology, Management, Health Services Administration, Education and more.
 
Work/Life Learning Credit. Strayer University offers college credit for your previous work and life experience, education and equivalency exams.
 
Student Support. Faculty advisors will help you achieve your objectives and career goals. Tutoring is also available for many introductory-level courses.
 
Career Development Assistance. Career information, job referrals, and resume assistance are available.
 
Financial Aid Advising. Financial advisors will help you understand your financing options, including grants, scholarships, federal and private loans, payment plans, and more.
 
To learn more about Strayer University, please visit us online at http://newsweek.strayeruniversity.edu.