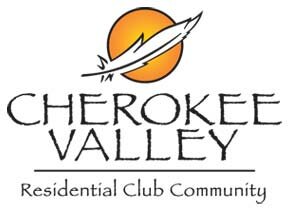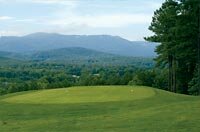 Incredible Savings at The Summit at Cherokee Valley's Phase 2 Grand Opening
The Summit at Cherokee Valley, a beautiful homesite club community nestled in the foothills of the Blue Ridge Mountains, has announced that it will hold its Phase 2 Grand Opening Sale on Saturday, May 6th.
Located at The Clubs at Cherokee Valley, The Summit offers gorgeous acreage homesites with truly spectacular mountain and golf course views. During the appointment-only sale, buyers will enjoy 10% discounts on all properties and pay no closings costs on any homesite they purchase.
Golf-front homesites will be priced from an amazing $39,900 (price reflects discount) and low-rate financing will be available on-site. At The Summit, you can choose your own builder or select one from our own group of master builders.
Conveniently located just 20 minutes from downtown Greenville, SC, The Summit offers some of the most desirable property in all of Cherokee Valley. With a private, resort-like atmosphere, The Summit's homesites overlook the Blue Ridge Mountains and the emerald fairways of Cherokee Valley's beautifully designed golf course. Transferable memberships to the club are also available.
When you elect to get a membership at The Clubs at Cherokee Valley, you can take advantage of all of the perks that come with being part of this very special community. The entire club is undergoing major renovations and Cherokee Valley has been transformed into one of the most magnificent and challenging golf courses in South Carolina.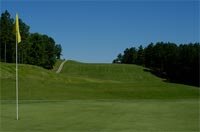 Cherokee Valley's completely rejuvenated P.B. Dye championship golf course has been upgraded with Champion Bermuda grass and a spectacular new waterfall on Hole #14. This gorgeous course is carved out of woodlands with pine trees and features hardwood-lined fairways, dramatic elevation changes, and panoramic vistas.
In fact, these newly improved facilities are so highly regarded that the world-renowned Golf Digest Schools has chosen Cherokee Valley as its one and only home in the state! The Golf Digest Schools' highly sought-after services are offered at only the most select and upscale destinations. The Golf Digest School's facilities at Cherokee Valley are the most advanced in South Carolina, with state-of-the-art Video Swing Analysis and practice areas.
In addition, The Clubs at Cherokee Valley recently welcomed Bob Kletcke as its new Executive Director of Golf. Formerly the head Golf Professional at Augusta National, Bob will lend his vast knowledge and golf expertise to Cherokee Valley, raising the standard of play to a whole new level.
The Clubs at Cherokee Valley's newly renovated Main Clubhouse is a gracious Southern retreat featuring both a large dining area and smaller room for more intimate affairs. A brand new Swim and Activities Center is also in the works, and when construction is completed, it will be home to Cherokee Valley's new Fitness Center, Teen Club and Theater, and more. Cherokee Valley's new Golf Cottage houses the Pro Shop, snack bar, and convenience store.
For more information or to make an appointment for The Summit at Cherokee Valley's May 6th Grand Opening, please call 1-866-334-3253 or visit cherokeevalleysc.com for more information.