Earn the income you have only dreamed of in your very own DREAM HOME!
MILLIONS are made each year in HOMES & REAL ESTATE! Are you getting YOUR Share??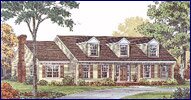 To qualify for YOUR spot in this exciting market, you must have a Burning Desire to SUCCEED! You also need an attitude that says, I deserve better and I will have it! Your first step is to Submit the Application. If you are selected as a Broker, you will need to be prepared to place a $6000 deposit on your first home order. We have no franchise fees or other hidden charges.
Construction
Panelized construction eliminates delays caused by: Material shortage, Labor Shortage and Scheduling Problems so that buyers are able to move in more quickly.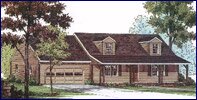 Contact
American Elite Homes Inc.
P.O. Box 1160
Kannapolis, North Carolina
USA 28081-1160
Phone: +1 704 938 7868 or Fax +1 704 938 8877
Web: http://www.aehi.net