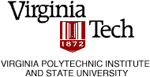 Perhaps one of human society's most significant challenges in this new century is devising sustainable patterns of governance and development, providing for long term economic and social needs of society while enhancing democratic processes and protecting environmental resources. Better understanding of social, economic, political, and environmental systems; new institutional and administrative arrangements; and innovative economic and policy approaches will all be needed to respond to this challenge which has community, regional, national, and global dimensions.
School of Public and International Affairs (SPIA) at Virginia Tech, its programs, and institutes provide an environment for integrated instruction, research, and service to develop, disseminate, and apply new knowledge to meet society's public challenges. Building on nationally ranked programs in urban planning and public administration, SPIA's 40 interdisciplinary faculty with advanced degrees in planning, policy, public administration, political science, sociology, geography, engineering, economics, and law, oversee two undergraduate and three masters degrees and three Ph.D. programs to 450 students.
SPIA is located in Virginia Tech's College of Architecture & Urban Studies, one of the largest colleges of its kind in the nation, with nationally recognized programs in architecture, design, and building construction.

SPIA has four signature areas of education, inquiry, and research:
Sustainable Regions, Healthy Cities, Livable Communities
The New Metropolis
Globalization. Security, International Development
Governance, Administration, Accountability
The School manifests these areas in seven degree programs and six research institutes. SPIA academic degrees, administered by its three programs of Urban Affairs & Planning, Public Administration & Policy, and Government & International Affairs, include:
Ph.D. in Public Administration and Public Affairs
Ph.D. program in Urban and Environmental Design and Planning
Ph.D. program in Governance and Globalization
Master of Urban and Regional Planning
Master of Public Administration
Master of Public and International Affairs
BA in Public and Urban Affairs
BS in Environmental Policy and Planning
All of the School's graduate programs are offered at Virginia's largest university campus in scenic Blacksburg and at the College's campus in historic old town Alexandria in the heart of the national capital region. Being in the center of the Washington, DC, region provides SPIA with a metropolitan laboratory and unparalleled access to influential public policy and non-governmental organizations. With 30 faculty in Blacksburg and 10 resident faculty in Alexandria, the SPIA programs integrate teaching and research across the two campuses for the benefit of both.
SPIA's major research and outreach programs focus on metropolitan development, urban and environmental planning and policy, housing, community and economic development, community health, social services policy and administration, governance and accountability, civil society, security, and international development. SPIA faculty generated more than $8.5 million in new research awards in FY2005.
SPIA research institutes include:
Center for Housing Research
Metropolitan Institute at Virginia Tech (Alexandria)
Institute for Policy Outreach
Institute for Public Policy Research
Institute for Governance and Accountabilities
Institute for Community Health
For more information please go to www.spia.vt.edu or email: .