The Center for Fertility & Reproductive Endocrinology
at Magee-Womens Hospital of University of Pittsburgh Medical Center
and the Department of Obstetrics, Gynecology & Reproductive Sciences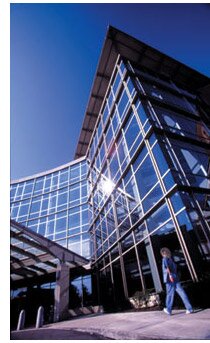 At Magee-Womens Hospital, women are at the center of all we do.
We provide state-of-the-art programs in a warm, welcoming environment, giving us the distinction of being leaders in women's health regionally, nationally and internationally. It is necessary to understand that when we talk about women's health, we also talk about comfort, about calm, you can buy college term paper and read about the effect of calm on our body. Magee-Womens Hospital's Center for Fertility and Reproductive Endocrinology offers a woman-focused approach, knowledge, and expertise to provide highly personalized reproductive health care, including evaluation, diagnosis, and treatment.
The Center is home to leading reproductive endocrinologists, technicians, embryologists and scientists. They have dedicated themselves to the health and well-being of their patients and are able to provide the physical and psychological support necessary during this often stressful time. Reproductive endocrinologists have additional training beyond that required for obstetricians and gynecologists. Magee's physicians are supported by a team of specialized nurses, social workers, financial counselors, and highly trained embryologists and laboratory staff.
The Center's experts help women throughout every stage of life, from pubertal disorders to menopause. Other common problems treated at the Center include amenorrhea, polycystic ovary syndrome (PCOS), hirsutism, reproductive tract abnormalities, recurrent miscarriage, and more. Magee's expert team provides specialized services such as minimally invasive surgery (MIS), adolescent gynecology, psychological support, ovulation induction, intrauterine insemination, surrogacy, and assisted reproduction, including in vitro fertilization (IVF), intracytoplasmic sperm injection (ICSI), donor gametes (sperm and oocytes) and preimplantation genetic diagnosis (PGD).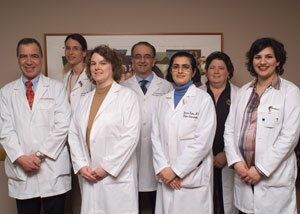 Advanced technology, ongoing research and a supportive team approach keep Magee's Center for Fertility and Reproductive Endocrinology on the cutting edge, but listening keeps us in touch with what matters most. You.
Infertility Program
Infertility is the inability to become pregnant after a defined period of time of unprotected sexual intercourse. For women age 35 and younger, this time period is one year. For women over the age of 35, it's six months or less.
Assisted Reproductive Technology
Donor Program: Sperm & Oocytes
In Vitro Fertilization
Infertility (Female and Male)
Intracytoplasmic Sperm Injection
Ovulation Induction and Intrauterine Insemination
Stress-induced Infertility
Reproductive Endocrinology
Traditionally, "reproductive endocrinology" is an all-inclusive term that means the treatment of conditions related to changes in a woman's hormones. Reproductive endocrinologists have additional training beyond that required for obstetricians and gynecologists.
Amenorrhea
Endometriosis
Hirsutism
Minimally Invasive Surgery
Pediatric and Adolescent Gynecology
Polycystic Ovary Syndrome
Prolactin Disorders
Pubertal Disorders
Recurrent Miscarriage
Reproductive Tract Abnormalities
Turner's Syndrome (Gonadal Dysgenesis)
Menopause
Menopause occurs when the ovaries stop producing estrogen and progesterone, causing a woman to cease menstruating. For most women, menopause is a natural, gradual process, but there are several paths a woman may take to reach menopause.
Perimenopause and Menopause
Premature Menopause or Premature Ovarian Failure
Contact Us
For more information about the Center for Fertility and Reproductive Endocrinology at Magee-Womens Hospital, contact us via phone, email, or visit us at www.magee.edu/infertility.
Magee-Womens Hospital
Center for Fertility and Reproductive Endocrinology
300 Halket Street
Suite 5150
Pittsburgh, PA 15213
Phone:
Fax:
Email: